TOEFL Prep Courses in Omaha (Nebraska)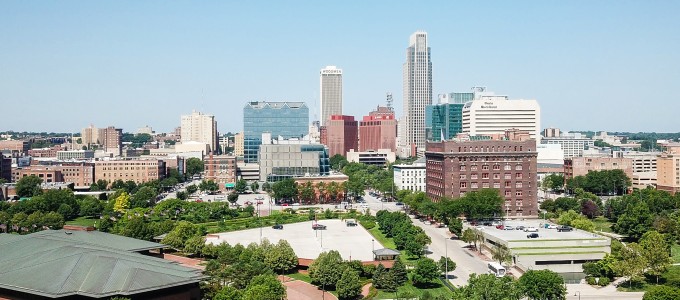 The Test of English as a Foreign Language, or TOEFL, is a potentially critical exam for ESL students looking to demonstrate that they have a sufficient command of the English language to attend universities that require students to keep up with the English language curriculum. Students who are looking to prepare for the TOEFL may feel that the process of learning the English language for the exam requires some form of assistance. Students in the Omaha area looking for the best options to prepare for the TOEFL exam should look to Manhattan Review for the area's best preparation options for ESL students. Students in and out of the Omaha area have been using Manhattan Review for their standardized test prep since 1999 and have been able to take advantage of the wide variety of options and study packages that Manhattan Review offers to get the most out of their course of study.
Students who choose to work with Manhattan Review can utilize group courses, private tutoring, and practice exams either individually or in combination with one another to get the most out of their preparation. These programs also allow for students to take advantage of a wide variety of benefits to get the most out of the preparation process, including the ability to work with their group course or private tutor either in-person or online depending on what they feel would be the best in helping them master the material on the TOEFL exam. Manhattan Review's instructors have many years of experience with helping ESL students to prepare for exams such as the TOEFL and IELTS, and students who choose to work with a Manhattan Review private tutor in-person are able to use any mutually convenient location in the Omaha area to prepare for the exam, along with being able to customize their lesson plans with any private tutor.
Students who have chosen to work with Manhattan Review for the process of preparing for the TOEFL have managed to develop a stronger understanding of the material covered on the exam. Students who have worked with Manhattan Review have developed a stronger understanding of the English language that has served them well in a wide variety of different contexts and helped them to get into many different schools in and out of the Omaha area. Students have attended schools in Omaha such as University of Nebraska in Omaha, and schools outside of it such as Harvard, Yale, Princeton, Brown, Emory, Stanford, UCLA, Rice, Texas A&M, Columbia, New York University, University of Chicago, William and Mary, and many others. Students have also been able to use their academic backgrounds and increased command of the English language to help them with their subsequent careers. Call or email an academic program advisor today to learn more.

She is great! She is able to involve all the participants. She is clear, and she always keeps the attention of the class.
- Matteo (This student took our Columbia Business School Communication and Culture boot camp.)
Meet an Omaha TOEFL Tutor: Julius E.
Julius E. was born and raised in Omaha in a family that spoke both English and Spanish growing up. He took up helping students in both languages during his time at Vassar, and later returned to the Omaha area to continue teaching students. He now helps ESL students in the Omaha area with standardized tests such as the TOEFL and IELTS with Manhattan Review.
Julius' methods for helping students to learn a new language are designed to ensure that students are properly immersed in the language they are studying, particularly students learning English due to its perpetual presence in Omaha. When he is not helping students to prepare for their standardized tests, Julius spends his free time attending concerts and sporting events around the country.