IELTS Prep Courses in Oakland (California)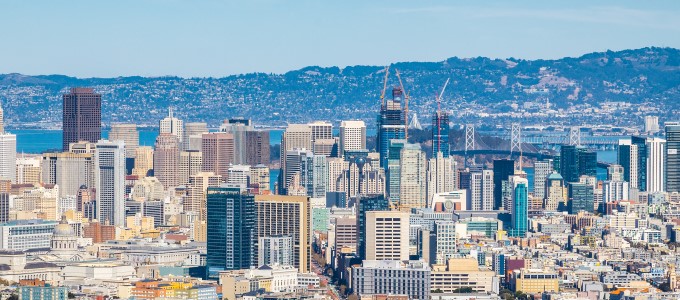 Manhattan Review offers Oakland students who need to prove English proficiency test prep services for the International English Language Testing System (IELTS) assessments now have the opportunity to improve their English language skills and their test scores with Manhattan Review's world-class comprehensive IELTS services. We offer on-site IELTS prep courses, flexible online IELTS instruction, on-site and online one-on-one IELTS tutoring, IELTS practice tests, and consultation services. Whichever route you take, we are certain that with your hard work and our materials, methodology, and top quality instructors, you will efficiently reach the test score goals you set. Since 1999, Manhattan Review has been helping students all over the world to master the material on the major standardized tests. From an early point, we have specialized in working with non-native English speakers to help them gain admission to elite college and university programs in the United States, United Kingdom, Canada, and Australia. This experience helps us to not only prepare our international students for the test at hand, but also helps us to craft learning plans and strategies specifically geared towards the needs of international students. We encourage you to find out more about Manhattan Review's flexible IELTS prep courses and IELTS private tutoring programs for Oakland students by contacting us today.
International students trying to decide which tests they need to complete for university admission first need to determine if they need English proficiency test scores. If this applies to you, for most universities you have two choices: the IELTS and the Test of English as a Foreign Language, or TOEFL. The IELTS is an exam which developed in the United Kingdom, and it is therefore preferred at many universities in the UK. The TOEFL is an American test, and many U.S. and Canadian universities favor it over the IELTS. Many university and college programs will accept either test, but this is not only the case. We suggest that as you plan for programs you are interested in, you research the test options you have and the requirements for passing. This can help you to create a specific goal in mind and, of course, ensure that the time and energy you put into test preparation is for a score that will be accepted at the university of your choice. If the program or programs you are interested in accepts both the IELTS and the TOEFL, we suggest that you take a practice test for each type to see if there is a clear advantage for you. While both tests are assessing English proficiency, they do it slightly differently, and one may more heavily draw from a particularly talent of yours. For example, the TOEFL assesses speaking skills with audio recordings, while the IELTS evaluates speaking skills with in-person interviews. Whichever you decide is advantageous for you, Manhattan Review is ready to offer Oakland students prep courses and private tutoring to earn a top-percentile score.
We love to hear from our former students who go on to gain acceptance to the English-speaking university program of their choice in the United Kingdom, United States, Australia, Canada, and beyond. Among the programs housing Manhattan Review alum are Cambridge, the University of London, Harvard, The University of California at Berkeley, the University of Pennsylvania, Oxford, Johns Hopkins, the University of Melbourne, Australian National University, the University of Toronto, and the University of British Columbia. Our students eventually become successful professionals, using their English skills and academic background to work for Fortune 500 companies such as Clorox, Prudential Financial, Wells Fargo, New York Life Insurance, Netflix, Honeywell International, and Johnson & Johnson as well as top companies in Oakland, such as Kaiser Permanente, Pandora Radio, Cost Plus World Markets, and more. Improving language skills is an investment worth making when it comes to your professional and academic success. Let Manhattan Review join your team to help you dominate the IELTS.
Oakland
Primary Course Venue:

Manhattan Review Prep
Hilton Oakland Airport
1 Hegenberger Rd
Oakland, CA 94621

Phone: (212) 316-2000

NOTE: We do NOT typically have staff at the venue, so email us before visiting the venue.
Meet an Oakland IELTS Tutor: Jorge D.
Jorge D, who is originally from Quito, Ecuador, has been an IELTS and TEOFL tutor for Manhattan Review in Oakland since 2014. Before moving to Oakland, he taught English to speakers of other languages in Ecuador for 7 years. His teaching produces consistent score gains on all sections of the IELTS and TOEFL, and his students often comment on his comprehensive effectiveness as an instructor.
Jorge earned his Bachelor of Arts in English Language Education from the University of Florida, and then his masters and a TESOL certificate from the University of California at San Diego. He now lives in Oakland with his wife and daughter. In his free time, he enjoys brewing his own beer and traveling.