TOEFL Prep Courses in New Orleans (Louisiana)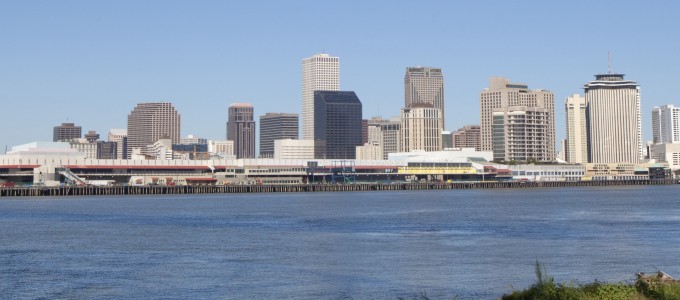 Manhattan Review has the all the information one needs to start a bright future by mastering the TOEFL exam. Our prep courses stand apart form the rest, as we have mastered the TOEFL inside and out. Highly skilled instructors teach our methods and our students efficiently become experts of the English language and pursue their education at the next level. Our courses in New Orleans are personalized and flexible so you can find a tutoring style which best suits how you learn. We have Interactive Online Courses, large classroom settings and finally, our one-on-one private tutoring courses. Either way, our goal is help you earn a top score on the TOEFL exam.
Mastering the English language is no easy feat. Let our expert tutors help you create a tailored learning plan. We have scoured New Orleans and the surrounding area for the finest instructors around who are passionate about teaching. Our TOEFL instructors have experience and they know the drive it takes to help you get into the college of your dreams. Past students of ours have entered the prestigious University of Louisiana, Tulane University and Louisiana State University. Other students have gained acceptance into Stanford, MIT and Columbia.
Since 1999, we have been coaching students on the TOEFL exam prep. By deconstructing the exam and learning why certain questions are asked, we can better train our students in what to study and why. This type of exam prep is unmatched in the exam prep industry and proves why our students year after year achieve high percentile scores. In fact, our unsurpassed course syllabus is created with just that in mind: to help students not just pass the TOEFL, but to receive a top tier score and appear competeitive in their programs as well.

Helpful! Very thorough.
- Kate (This student took our Negotiation and Decision Making Seminar.)
New Orleans
Primary Course Venue:
Manhattan Review GMAT GRE LSAT Prep
New Orleans Teaching Center at the Hyatt
881 Convention Center Boulevard
New Orleans, LA 70130

Phone: (504) 208-2487

NOTE: We do NOT typically have staff at the venue, so email us before visiting the venue.
Meet a New Orleans TOEFL Tutor: Danielle T.
Straight from the Big Apple, Danielle has been tutoring since her freshman year at Syracuse. Her vast knowledge and expertise covers the TOEFL, SAT, GRE, GMAT as well as language tutoring in French, English and Spanish. At one time, she even lived in Paris and taught English to business executives there. Her broad scope of knowledge is only matched as she broadens her horizons each year. Learning never stops in Danielle's book and just this year she has taken on two new languages to master.
After studying at Syracuse, she went on to Brown University where she received her Masters in International Marketing. Her time spent in Paris teaching business executives English motivated her to become a corporate speaker and consultant to companies around the world. However, Danielle grew tired of the traveling and decided to settle down in the 'most interesting city in America' - New Orleans. The combination of cultures and languages made it the perfect home for the now retired nomad.
Danielle feels so much passion and love for her students. She has seen the world and wants her students to reach for the stars. Their dreams become her dreams and she works tirelessly with each student so they are confident on test day. Receiving a high score on the TOEFL she knows will open the door to not only many colleges throughout the country, but the world as well.