TOEFL Prep Courses in New Haven (Connecticut)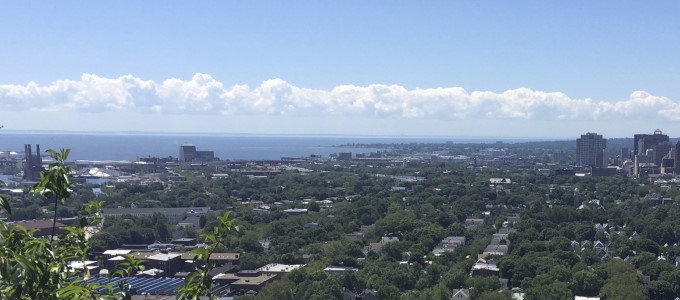 New Haven students required to take the Test of English as a Foreign Language (TOEFL) can effectively and efficiently reach their target scores with Manhattan Review's local TOEFL prep services. Available TOEFL learning plans include on-site TOEFL prep courses (which meet at convenient locations in New Haven), online TOEFL classes (which can be taken from anywhere), private TOEFL tutoring (which features customized instruction), and TOEFL practice tests (which precisely duplicate the structure, content, and timing of the actual TOEFL). Manhattan Review has been teaching the TOEFL and other standardized university admission tests since we were founded in 1999, and we have helped tens of thousands of students worldwide pass the TOEFL and improve their English language skills. Our students develop the abilities associated with each TOEFL section, and they also learn how to combine these competencies for effective communication in contexts that are relevant to university life. Start becoming a better TOEFL test-taker and speaker of the English language today with Manhattan Review in New Haven.
Manhattan Review's TOEFL clients come to us from many different linguistic and academic backgrounds, and we have taught almost every type of student how to succeed on the TOEFL. Our students have been accepted to undergraduate and graduate programs at selective schools such as Harvard, Princeton, Columbia, Yale, Dartmouth, Cornell, Brown, the University of Pennsylvania, Stanford, UC Berkeley, UCLA, the University of Chicago, Northwestern, the University of Michigan, Washington University in St. Louis, the University of Virginia, Georgetown, Johns Hopkins, Carnegie Mellon, the Massachusetts Institute of Technology, and the University of North Carolina-Chapel Hill. Former Manhattan Review students are regularly hired by Fortune 500 companies, including Enterprise Products Partners, United Continental Holdings, Archer Daniels Midland, State Farm Insurance, and Bank of America. Some of our past TOEFL clients now work for New Haven's best companies, including Peter Paul Candy Manufacturing Company, Premier Education Group, Amphenol Corporation, and Yale New Haven Hospital.
According to Educational Testing Service (ETS), the owner and administrator of the TOEFL, the median total score for all test-takers is approximately 85, and the mean is 82. The average for applicants to undergraduate programs is about 80, while the mean for prospective graduate students is 86. The highest average scores are on the writing section of the TOEFL (20.9), while the lowest mean performance is on the listening section (20.2). Many university degree programs will accept average or below-average TOEFL scores, but selective institutions tend to have more stringent requirements. At Manhattan Review, we recommend that applicants to highly ranked schools strive for total scores of 100 and sectional scores of 25 each, which will be acceptable in nearly all cases (Princeton and Oxford, where the requirements of some degree programs are 108 and 110 respectively, are two notable exceptions). Contact Manhattan Review in New Haven today to find out more about how our TOEFL prep courses and TOEFL private tutoring can help you receive great scores on the TOEFL.

Helpful! Very thorough.
- Kate (This student took our Negotiation and Decision Making Seminar.)
New Haven
Primary Course Venue:

Manhattan Review GMAT GRE LSAT Prep
Yale Teaching Center at the Study
1157 Chapel Street
New Haven, CT 06511

Phone: (203) 672-0680

NOTE: We do NOT typically have staff at the venue, so email us before visiting the venue.
Meet a New Haven TOEFL Tutor: Raoul R.
Raoul R. is a graduate of the University of New Mexico (bachelor's degree in education), the University of California-San Diego (master's degree in education), and Hunter College of the City University of New York (certificate in the Teaching of English to Speakers of Other Languages). Originally from Santa Fe, New Mexico, Raoul has been living and working in New Haven since 2016.
Raoul has a total of seven years of experience as a classroom instructor and individual tutor for the TOEFL, and he has helped prepare more than 500 students for passing TOEFL scores and university admission. In addition to his TOEFL teaching, Raoul is a private English language instructor. His favorite leisure activities are surfing, playing frisbee, and playing rock guitar.