IELTS Prep Courses in New Delhi (National Capital Territory of Delhi, India)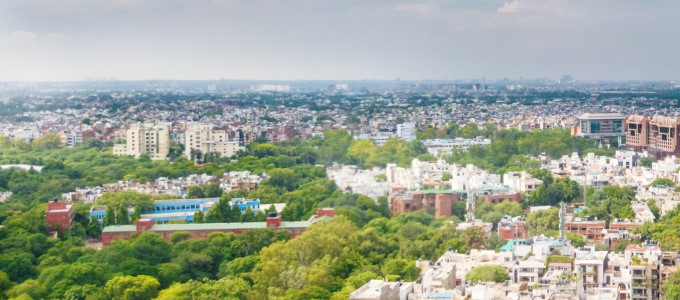 Manhattan Review IELTS Prep in New Delhi
The International English Language Testing System (IELTS) academic test is used mainly for admission to universities in the United Kingdom, but many schools in the United States and other countries will also consider IELTS scores. Students required to pass the IELTS assessment can achieve higher scores and stronger language abilities through the instruction offered at Manhattan Review's New Delhi Coaching Centers. Our New Delhi IELTS instruction may be taken in on-site or online formats, including on-site IELTS group courses, online IELTS study in several formats, and private IELTS coaching, and we also offer IELTS practice tests. Manhattan Review is an international educational services company that has been producing elite test scores and acceptance to selective universities since 1999. Find out how you can begin IELTS group study or IELTS individual coaching by contacting Manhattan Review in New Delhi. Phone, email, or get in touch with us online and let us help you decide which on-site or online IELTS learning plan is right for you.
The IELTS has its own unique scoring system, which features sectional and total scores of 0 to 9 in half-point increments. Most universities expect IELTS scores of 5.0 to 7.5, and where a given program requirement falls in this range is largely a function of selectivity and prestige. Manhattan Review's IELTS prep courses and one-on-one coaching have led to passing IELTS scores at elite schools such as the University of Oxford, the London School of Economics, the University of Cambridge, King's College London, and many other top institutions in several other countries. Some of Manhattan Review's past IELTS coaching clients now have important jobs with New Delhi's top firms, including Rajya Sabha TV, S. Chand Group, Punjab National Bank, CK Birla Group, and National Textile Corporation. Others have opted for positions at Fortune 500 companies, such as New York Life Insurance, JP Morgan Chase, Microsoft, Alphabet, Walgreens Boots Alliance, and Express Scripts Holding.
Why Manhattan Review IELTS Coaching Centers are the Best in New Delhi
No other test prep company in New Delhi has produced more favorable learning outcomes than Manhattan Review. We have created and implemented engaging methods of instruction that accommodate all styles of learning, and we have spent many years further refining the ways that we teach test prep. Manhattan Review's New Delhi IELTS teachers have more experience with IELTS prep than any other local group, but they are also passionate about helping students achieve their goals for the IELTS. Manhattan Review's Turbocharge Your Prep series is a comprehensive resource for IELTS reference and study, and these volumes are widely used at our centers around the world and by the general public. Manhattan Review's test prep offerings emphasize flexibility and student engagement for IELTS instruction that is maximally effective to every type of IELTS student.
New Delhi
Primary Course Venue:

Sheraton New Delhi
Saket District Centre
New Delhi 110017, India

NOTE: We do NOT typically have staff at the venue, so email us before visiting the venue.
About Manhattan Review's Founder Prof. Dr. Joern Meissner
Manhattan Review was founded through the efforts of Joern Meissner, who was convinced that conventional test prep teaching was inadequate. Prof. Dr. Meissner created and taught our first courses in 1999, and the company's growth was both immediate and long-lasting. We are now the world's leading resource for IELTS, GMAT, GRE, LSAT, TOEFL, ACT, and SAT preparation. Over the past 25 years, Prof. Dr. Meissner has also been teaching business courses at Lancaster University Management School, the Leipzig Graduate School of Management, and the University of Mannheim. His education was completed at the University of Hamburg (diploma in business management) and Columbia Business School (PhD in management science). He has published articles and chapters in edited collections on management topics such as pricing strategy, dynamic pricing, and revenue management, and has taught continuing education courses to business executives. Manhattan Review serves major cities around the world, including New Delhi.