TOEFL Prep Courses in Memphis (Tennessee)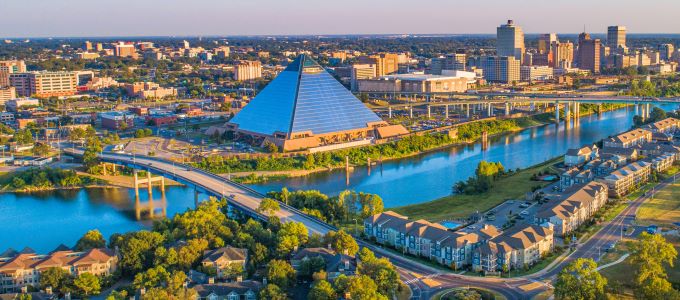 Students in the Memphis area may find themselves looking for assistance with the Test of English as a Foreign Language (or TOEFL exam) thanks to the inherent difficulties of learning a new language, especially one as notoriously complicated as English. Students in the Memphis area should work with Manhattan Review, which is the best option for students who are looking to gain greater skills in the English language and have a stronger performance on the day of the TOEFL exam. Manhattan Review has been providing TOEFL assistance to students since 1999, and offers a wide variety of options for students who are looking for assistance with their preparation for the exam. Manhattan Review can offer students group courses, private tutoring, and practice exams that can be taken either individually or in combination with one another to ensure a strong performance on the day of the exam. Students who take advantage of Manhattan Review's study options will also find that they come with benefits that make them even more useful to students.
Students who choose to work with Manhattan Review's instructors will find that they all have several years of experience with helping ESL residents in and out of the Memphis area to learn the English language for the TOEFL and IELTS exams, and the practice exams that Manhattan Review can provide allow for students to study via tests that are updated annually to reflect the current formatting and content. Students have the ability to do the work in their group courses and private tutoring either in-person or online depending on what they feel would be the best route. Students who work with a private tutor in an in-person context can use any location in the Memphis area that is convenient for both parties, and private tutors always offer their students the ability to customize their lesson plans as necessary so as to ensure a more well-rounded performance on the TOEFL exam.
Students who have chosen to work with Manhattan Review for the purposes of TOEFL exam preparation have generally managed to gain a higher score on the exam thanks to their improved facility with the English language. Their greater command of the language has served them well both on the exam and as a life skill outside of the academic context. Students have managed to use their higher TOEFL score and command of the language to gain admission to a wide variety of universities that require the TOEFL, including Harvard, Yale, Stanford, William and Mary, Columbia, Emory, University of Chicago, New York University, UCLA, University of Memphis, University of Tennessee, and many others. Students have also used their academic backgrounds and greater command of the English language to gain work at Fortune 500 companies such as JP Morgan and Chase, Bank of America, Microsoft, Dell, Apple, and many others. Call or email an academic program advisor today to learn more about the options Manhattan Review can provide for TOEFL preparation.

She is great! She is able to involve all the participants. She is clear, and she always keeps the attention of the class.
- Matteo (This student took our Columbia Business School Communication and Culture boot camp.)
Memphis
Primary Course Venue:

Manhattan Review Prep
Hilton Garden Inn
201 Union Avenue
Memphis, TN 38103

Phone: (212) 316-2000

NOTE: We do NOT typically have staff at the venue, so email us before visiting the venue.
Meet a Memphis TOEFL Tutor: Sam L.
Sam L. grew up in New York City but moved to Memphis after completing his Bachelor's degree at the University of Tennessee, having developed a soft spot for the area. He earned a Master's degree in English from Northwestern University and now helps students learn the English language, both for the TOEFL and IELTS exams and for general academic purposes.
Sam's approach to teaching students the English language involves a use of total immersion (even though he speaks multiple languages) so as to ensure that students will be able to utilize the language in their daily lives and learn as they go along. When he is not helping students to learn the English language, Sam likes to spend his free time jogging on Beale Street.