TOEFL Prep Courses in Melbourne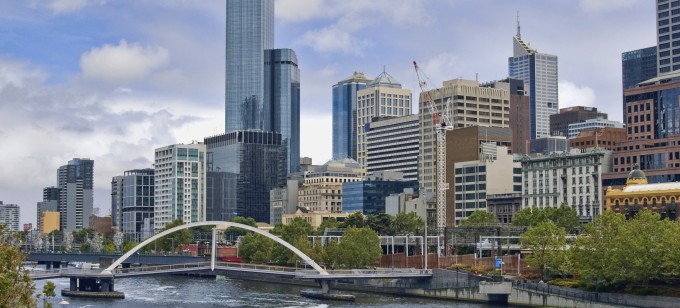 TOEFL Preparation in Melbourne (Australia)
If you are taking the TOEFL exam, you are proving your proficiency in English as a second language. Manhattan Review offers the very best TOEFL test prep services in Melbourne to make it easier for you to show off your language skills. Work with a tutor who is well versed in English and, oftentimes, also boasts a multilingual background. With compassion toward the complexity of language and an interactive approach to learning, our classrooms are the perfect place to prepare for this language test.
Find the program that best suits your individual learning needs. You can take a full-length classroom course and boost your TOEFL score in a few sessions. You'll have access to our easy-to-understand course syllabus and an experienced instructor. Get the guided support and one-on-one attention in a small classroom setting. Or, collaborate with a private tutor for one-on-one support outside the classroom. With customized learning tools and TOEFL practice exams, you'll approach the test with confidence and skill.
If the in-person platform does not synch up with your schedule and study needs, we also offer Interactive Online Courses. You can enjoy the benefit of getting the very best test prep, wherever you have a laptop computer and a working Wi-Fi connection. We'll hook you up with everything you need to know to answer questions correctly on the testing day.
No matter where you are in your language learning, we will make sure you have the tools, tips and tactics to succeed. If you have come to Melbourne from a non-English-speaking city, this is the perfect opportunity to take advantage of Australia's rich educational environment and lucrative job market. With a high score on your TOEFL, you can get into one of the area's top schools and advance from your academic journey to be a productive professional in your industry.

Hi Steve! Thanks a lot! I actually got 116 on TOEFL, so I am pretty happy :). 28 29 29 30. Best regards.
- Victor (This student took our NYC class)
Melbourne
Primary Course Venue:

Sofitel Melbourne
25 Collins Street
Melbourne, Victoria 3000, Australia

Phone: +61 3 9001 6618

NOTE: We do NOT typically have staff at the venue, so email us before visiting the venue.
Meet a Melbourne TOEFL Tutor: Charlotte S.
Charlotte studied French and English Literature at Columbia University in the United States. Her field of study would bring her to France, where she received her Masters in French Literature at Université Paris Panthéon-Sorbonne. With her diverse bilingual skills and ample education, Charlotte joined a nonprofit and became a language educator traveling to Guinea and the Congo.
Following this work, Charlotte returned to France to teach at a local university just outside of Paris. During this time, she met her now-husband, a Nuclear Engineer. His business would eventually bring him to Melbourne, and Charlotte was able to put her accomplished background to work for her Down Under. Her mastery of French and English has proven invaluable in the classroom setting.
As a Manhattan Review tutor, Charlotte has unique insight into wordplay and study so as to bolster vocabulary and reading comprehension skills. She has scored exceptionally high on both the SAT and GRE, proving her own prowess as a test-taker and well-rounded left and right brain thinker. Naturally this skillset has also transferred to her success with TOEFL test prep, where her compassion and patience make her a top tutor for this exam.
In her spare time, Charlotte is skilled behind the piano, enjoys walking her Beagle (named Roman for her favorite vacation spot), and has started venturing out on the surfboard.