TOEFL Prep Courses in Manila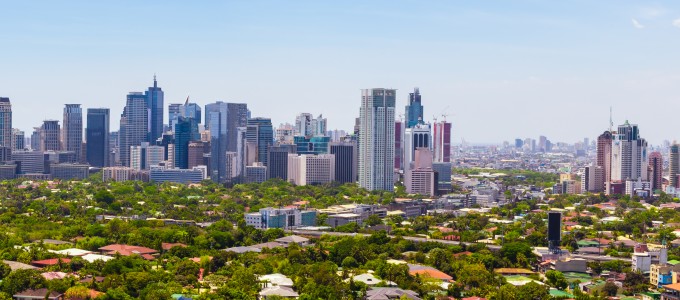 When English is not your first language, it can feel like an almost impossible task to master the hurdles of communication. Irregular verbs, grammatical inconsistency, idioms that are not intuitive, and the correct usage of contractions could stump anyone trying to pick up a new language. As one of the trickiest to pick up, English can be tough after those brain synapses from babyhood start closing up.
But luckily it's never too late to learn a new language, and that is where Manhattan Review comes in. As an educational services firm, our main area of concern is not limited to the language learning itself. Instead, we are 100% focused on cultivating your skill set around the four subject areas of the TOEFL exam. We are here to make sure that you score more points and land a percentile placement that will open up the doors at English-speaking schools around the globe. Whether your native language is Filipino and you have your sights set on a university in the United States or a different scenario, we will work with you with our deep-rooted understanding of what to expect from the TOEFL.
Let's work together to prove your proficiency based on the points that you score. We have helped past students get accepted into top English-speaking higher learning facilities worldwide. Harvard, Yale, Columbia, Stanford, Princeton, University of Chicago, MIT, Duke and University of Pennsylvania are all within reach when your college application demonstrates ironclad academic aptitude. You can choose from our full-length classroom courses, Interactive Online Course, and personalized private tutoring sessions to overcome weaknesses and impress admissions departments.

The lessons are well-structured. The presentation session is very helpful. The instructor is very friendly and responsive to students' questions.
- Sanido (This student took our Columbia Business School Communication and Culture boot camp.)
Manila
Primary Course Venue:

Diamond Hotel Philippines
Roxas Boulevard
Manila, Luzon 1300, Philippines

NOTE: We do NOT typically have staff at the venue, so email us before visiting the venue.
Meet a Manila TOEFL Tutor: Andy B.
Andy graduated from Johns Hopkins University and pursued higher education until he earned his credentials to practice medicine. Initially in a private practice setting, Andy was looking big picture and felt there could be a more meaningful way to go about his work. He joined Doctors Without Borders, and this nonprofit allowed him to travel far and wide.
His work would eventually bring him to Manila, where he would settle down for the long-term. Always feeling compelled to reach out to others in the hopes of making a difference, Andy has made a substantial contribution as a Manhattan Review TOEFL tutor. Bridging the gap between American academia and his professional life in the Philippines, he is bilingual and can communicate freely with students in both English and Filipino. Because he has opened up this wide-open dialogue, his students are able to absorb the material in the course syllabus to boost their scores. Work with an understanding, world-traveled tutor like Andy to get the help you need to get ahead.