TOEFL Prep Courses in Manhattan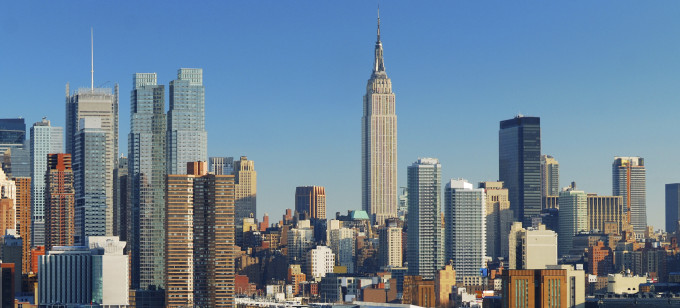 TOEFL Preparation in Manhattan (New York)
If you are preparing to take the TOEFL (or Test of English as a Foreign Language) in Manhattan, you will need a rigorous study plan to brush up on your skills. The most strategic TOEFL test prep will also expand your language skills for later success on other standardized tests. Let Manhattan Review help you achieve your educational goals by getting you properly prepared for the TOEFL in New York City.
As every language student recognizes, cramming is not an effective study method when it comes to mastering a foreign language. For accelerated learning, reviewing flashcards and reading textbooks is not enough to translate to test-taking success. That's why Manhattan Review combines the most advanced and sophisticated course syllabus with a completely customizable learning approach. These tools and methods are only as good as the TOEFL instructor, and students in New York City will benefit from Manhattan's most proficient language instructors. The TOEFL is an exam that measures clear communication. With the help of a world-class Manhattan tutor, you will study these skills and also practice with the pro until it's perfect.
Learn how to master the TOEFL essay logic, and find out how to maximize your points on test-taking day. Ultimately, Manhattan Review helps students show undergraduate universities that they are competent and capable of succeeding in liberal arts classes. Manhattan Review will supply you with all the language skills you'll need to pursue your undergraduate track to the max.

My classes with Mr. Scheno were perfect to prepare for the actual TOEFL test – I can give my total recommendation for attending his classes. During our first appopintment he analyzed my strengths and weaknesses to set up my personal course syllabus. These customized classes improved my writing, speaking, reading and listening abilities a lot and raised my confidence to succeed the TOEFL test, which I in fact succeeded. At any time, Mr. Scheno responded rapidly and accurately to my questions and was available even beyond classes. It was a great and successfull experience to work with Mr. Scheno. Many thanks!
- Mirco (This student took TOEFL tutoring)
Manhattan
Primary Course Venue:

Manhattan Review GMAT GRE LSAT Prep
275 Madison Avenue, Suite 1429
New York, NY 10016

Phone: (212) 316-2000
Meet a Manhattan TOEFL Tutor: Dustin H.
Dustin is ready to help you with every aspect of English or ESL, including reading, writing, grammar, vocabulary, and proofreading. Dustin has spent the past 25 years keeping up with his career as a freelance writer. He has had hundreds of articles posted in The New York Times and other noteworthy publications. His freelance work has appeared in major English-speaking markets around the globe, and he's even partnered up with companies outside of the U.S. to elucidate their promotional materials to reach American consumers.
Dustin's superior language skills make him a well-suited instructor for the TOEFL exam. Having earned a TESOL Certificate from Columbia University, he has now applied himself to standardized test prep including the SAT, GRE, TOEFL, and GMAT. Dustin creates everyday situations to help students absorb the nuances of language. Instead of making memorization the primary focus, Dustin uses his skills as a masterful communicator to bring life and interest to grammar and fluency. Dustin will encourage students to speak their minds and bring their internal language capabilities to life. When Dustin isn't submitting stories or working off the syllabus, he's spending time with his wife and three daughters. He tries to take a two-week hiatus from all the deadlines each year to vacation with his family in Martha's Vineyard.