TOEFL Prep Courses in Los Angeles (California)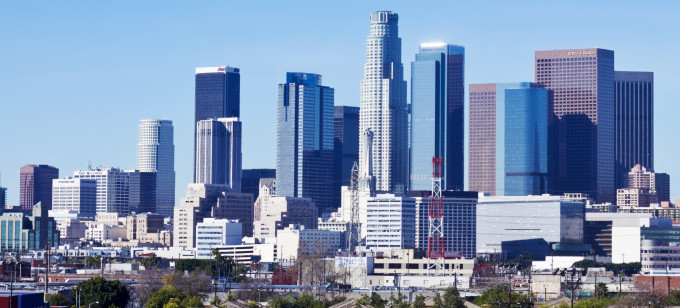 Mastering the English language can be a challenging process for non-native English speakers. However, it is critical to do so in order to attend a college or university in the U.S., and some countries around the world, as you must be able to successfully pass the Test of English as a Foreign Language, or TOEFL, examination. Manhattan Review in Los Angeles knows the challenges that non-native English speakers face in an effort to master the English language and have developed a comprehensive TOEFL test program that is guaranteed to increase your chances of attaining a high score.
For over 15 years, Manhattan Review has been providing top tier TOEFL test prep services for individuals, both students and professionals alike, who desire to perform well on the TOEFL exam in the Los Angeles area. Unlike other standardized tests, the TOEFL is a test of proficiency in a language, specifically the English language. As a result, the preparation for this particular test should and must differ from other standardized test preparation methods. Our expert tutors know and understand this and are better able to serve perspective test takers with this in mind.
Manhattan Review offers students and professionals traditional courses at our Los Angeles location as well as state-of-the-art interactive online courses to help you master the English language. Students are also given the opportunity to take expertly designed practice tests designed to mimic the real TOEFL tests that they will later take, in addition to having access to the myriad of online resources. No other test prep program gives students the advantage that Manhattan Review's test prep program does, nor does it yield more results.
To date, more Manhattan Review students have passed the TOEFL examination in Los Angeles than with any other test prep program. In addition, students go on to pursue education with some of the top schools as well as obtain gainful employment with the top employers in Los Angeles (and around the country). Join the growing list of students in Los Angeles who have trusted Manhattan Review to help them achieve a high score on the TOEFL exam.

Hi Steve! Thanks a lot! I actually got 116 on TOEFL, so I am pretty happy :). 28 29 29 30. Best regards.
- Victor (This student took our NYC class)
Los Angeles
Primary Course Venue:

Manhattan Review GMAT GRE LSAT Prep
Los Angeles Teaching Center at the Marriott
900 West Olympic Boulevard
Los Angeles, CA 90015

Phone: (310) 402-5117

NOTE: We do NOT typically have staff at the venue, so email us before visiting the venue.
Meet a Los Angeles TOEFL Tutor: Maria V.
Growing up in Veracruz, Mexico, Maria always had big dreams of moving to the United States to pursue a career as a Historian at the Museum for Contemporary Art in Los Angeles. In order to turn her dream into a reality she worked hard in high school and used every resource available to study, including enrolling in an online program that taught English to non-native speakers, in preparation for the TOEFL exam. All of her hard work paid off and she scored the highest score in her high school's history.
After taking her SAT and scoring in the 99th percentile, she was accepted into her school of first choice, the prestigious Stanford University as a History major. It was during her time at Stanford that Maria began to take on several jobs to support herself since she had no family with her in the states. One of those jobs was an English tutor at a local high school in Stanford. Growing up in Mexico, Maria was known as "the helper" and she attributes her natural state of being to her desire to want to help non-native English speakers, like herself, how to master the English language, just as she has done.
Since joining the Manhattan Review team of world-class professional tutors in 2008, Maria has been teaching her students some of the same skills, and some new ones that's she learned over the years, to help them achieve their highest possible score on the TOEFL examination. A true giver, Maria is also known for bringing plenty of homemade Mexican sweet treats, like churros, sopapillas, tres leches and flan, to her classes at the Los Angeles campus, something that endears many of her students to her, other than her hands-on, interactive approach to learning English.