TOEFL Prep Courses in Long Beach (California)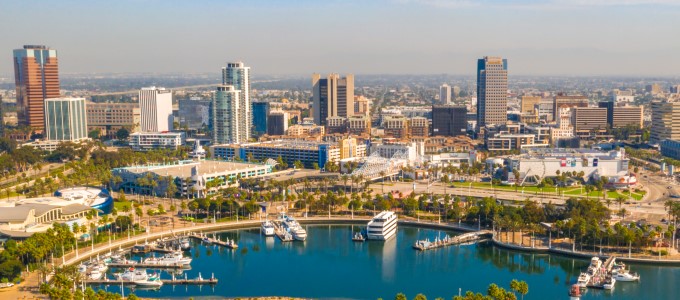 Since our inception in 1999, Manhattan Review has prided itself in attending the special needs and concerns our international clients have as they prepare to apply to English-speaking postsecondary programs around the world. Long Beach residents looking to take the Test of English as a Foreign Language (TOEFL) have a true partner in Manhattan Review with our various learning plans. We are happy to offer Long Beach with on-site and interactive online group courses, customized one-on-one tutoring, practice TOEFL exams, and consultation services. Whichever option works best for your needs and schedule, our tutors are dedicated to helping you reach a high level of English to be able to gain acceptance to top universities as well as succeed in the programs once you have matriculated. We have professionals ready to help you navigate our options to find the best one for you via phone call, email, or online chat today.
Often the TOEFL requirements listed by a program are lower than the average incoming score, so it is important to us that our clients score well above any listed minimum requirement. This is especially true for students who are aiming to the most selective schools which teach in English, as we know that with more applications, students need to stand out in all areas possible to be seriously considered for admission. Less selective universities are willing to take lower scores, but we like to keep our clients' options open, and aim more for true English language development. Not only does this lead to a higher TOEFL score, but it leads to higher success in the postsecondary program which leads to a more successful career for those international students who are hoping to work in an English-speaking environment.
Manhattan Review's TOEFL preparation students have consistently met the English language standards of highly selective universities in the United States, here the TOEFL is generally preferred. Our TOEFL students in Long Beach and around the world have gained admission to the University of California at Lost Angeles, Princeton, Yale, Princeton, Duke, Brown, Harvard, the University of California, Berkeley, the University of Virginia, the Massachusetts Institute of Technology, the California Institute of Technology, Carnegie Mellon, Dartmouth, Georgetown, and many more. The language skills that Manhattan Review helps to bolster go on to serve our students as they pursue a career in English-speaking companies. Former clients have been hired by Fortune 500 companies and by businesses in Long Beach, including Boeing, Apple, Microsoft, Alphabet, General Motors, Prudential Financial, Epson America, Inc., Pioneer Electronics, Molina Healthcare, Inc., and more. Learn what it takes to conquer the TOEFL today with Manhattan Review's TOEFL learning plan in Long Beach that works for you.

I highly recommend Manhattan Review's TOEFL preparation course for anybody interested in taking the exam. I took an intensive course and took the exam only after 4 weeks of classes, and got a 116 score. The teaching method is excellent. It focuses on techniques and strategies that allow students to understand exactly what is required to succeed on examination day. Tutors are very flexible and willing to adapt to the student's schedule, as well as reachable and always ready to help and follow up on whatever the student might need.
- Virginia (This student took our TOEFL classes in NYC)
Meet a Long Beach TOEFL Tutor: Jan R.
Jan R. first visited the United States when he was 16 as a German exchange student. He returned six years later to attend the University of Virginia as a graduate student studying physics. He noticed a great need for students to improve their English in his program when some of his colleagues had a hard time earning teaching positions because of their language skills. At that time, he started tutoring and found that he had a knack for helping people improve their skills.
After earning his master's in physics, he began working in industry in Long Beach. At that time, he also joined Manhattan Review to tutor part time and continue to help students improve their English skills. Jan's students love that he is able to relate to their experience with English as a foreign language and his straightforward approach to help them improve their skills. When Jan is not doing research or working with TOEFL students, he enjoys going to film festivals and local comedy shows.