IELTS Prep Courses in Long Beach (California)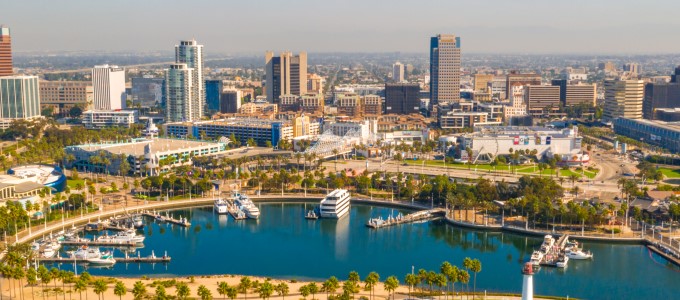 Long Beach residents who need to prove English-language proficiency for postsecondary programs can prepare for the International English Language Testing System (IELTS) assessments with Manhattan Review's comprehensive IELTS services. Our goal is to help our students reach their desired score on the IELTS as well as improve their English speaking, writing, and reading skills overall. Since our inception in 1999, Manhattan Review has been specializing in helping international students prepare to enter English-speaking postsecondary programs at elite institutions around the world. In order to accommodate our students of various learning and scheduling needs, we offer Long Beach residents on-site and interactive online group courses, personalized one-on-one tutoring, practice IELTS exams, and consultation services. In order to learn more about which option is best for you, call, email, or chat with us online today.
In our first meeting with students, we discuss your academic goals, including whether you have a specific university or program in mind. The IELTS is one of the two major exams used by universities in the English-speaking world to assess English language competency (the other is the Test of English as a Foreign Language, or TOEFL). Because the IELTS is a British examination, it is often preferred at many universities in the United Kingdom. The TOEFL is an American test, and many U.S. universities favor it over the IELTS. While many universities and programs accept both tests, this is not always the case, so we want to be sure you are first and foremost preparing for the right test. If the programs you are interested in accept both tests, we suggest that you sit for a practice IELTS and TOEFL to see which highlights your strengths better. While both tests have a similar goal, the structure is not always the same. For example, speaking skills are evaluated by in-person interviews on the IELTS and by audio recordings on the TOEFL. Regardless of your ultimate decision, Manhattan Review is ready to jumpstart your preparation. We offer a full range of services in Long Beach for both the IELTS and the TOEFL.
Many who have completed Manhattan Review's IELTS test prep courses have earned acceptance to a lengthy list of selective schools in the United Kingdom, the United States, Australia, Canada, and other countries, including Cambridge, Oxford, the University of California, Los Angeles, the University of London, Harvard, Yale, Dartmouth, the University of Toronto, the University of Pennsylvania, Johns Hopkins, the University of California, Berkeley, the University of Melbourne, Australian National University, and the University of British Columbia. Through continuing to perfect their English skills, our students eventually become successful professionals working for Fortune 500 companies including Netflix, Microsoft, Wells Fargo, Alphabet, Prudential Financial, and others. Some choose to work in Long Beach with Boeing, Pioneer Electronics, Epson America, Inc., and more. Language skills are not only important to your academic goals, but are also essential if you hope to work at an English-speaking firm. Become a more proficient speaker of English and dominate the IELTS with Manhattan Review's IELTS prep courses and private tutoring for residents of Long Beach.
Meet a Long Beach IELTS Tutor: Manuelo Y.
Manuelo Y. was born and raised in Tijuana, Mexico. His proximity to the US boarder exposed him to English from an early age. He studied engineering and was able to gain admission to Cal Tech for his master's. He later moved to Long Beach where he works as a civil engineer at the Port of Long Beach. He began tutoring with Manhattan Review two years after moving to the area and enjoys having a connection with his students and helping them improve their English.
Manuelo has helped many of his IELTS and TOEFL students go on to gain admission to some of the top-ranked university programs in the world, including Oxford, Cambridge, and Harvard, just to name a few. When Manuelo is not working, he enjoys travelling and dancing.