TOEFL Prep Courses in London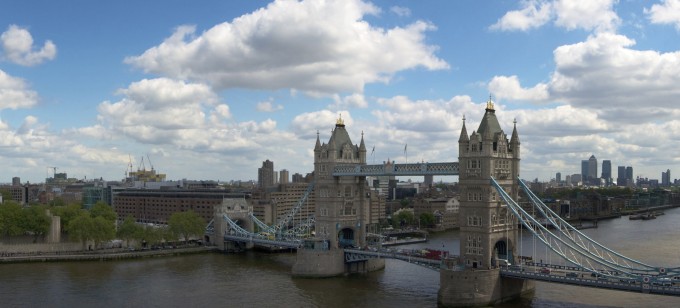 TOEFL Preparation in London (England
The Test of English as a Foreign Language requires discipline, hard work, and a highly strategized study plan for success. Simply memorizing flashcards and mindlessly covering years of coursework will not help students score high on this exam. Instead, reviewing the right material with a highly qualified TOEFL tutor will yield the best results. Since 1999, Manhattan Review has been helping students seeking high scores achieve their goals. Get into the leading colleges and universities in London and open new doors by delivering on your standardized test results.
As you probably realize, there's no one magic step or quick tip to conquer language arts. The big-picture process involves internalizing concepts for higher-level comprehension and understanding. At Manhattan Review, we offer a variety of course platforms to personalize these plans for each student's learning needs. No matter how you learn best, expect to be in an environment that caters to you. From full-length courses to private tutoring in London – as well as Interactive Online Courses for more flexible schedules and unlimited playback – you can find the option that works best and begin mastering both the major language concepts and the subtle nuisances. And, importantly, we make this accessible to students in a course load that is effective and efficient without being overwhelming.
Manhattan Review is an industry leader in standardized test prep, and we're capable of helping you master language to score as high as possible on the TOEFL. Enlist the support of a language expert with years of education and experience. Our trained tutors in London will teach you exactly what you need to know in order to achieve the best results. Once you improve your TOEFL scores, the local schools in London will line up to compete for your undergraduate college admission. Team up with us today to get started, and get the most out of your timeframe to study and succeed.

My classes with Mr. Scheno were perfect to prepare for the actual TOEFL test – I can give my total recommendation for attending his classes. During our first appopintment he analyzed my strengths and weaknesses to set up my personal course syllabus. These customized classes improved my writing, speaking, reading and listening abilities a lot and raised my confidence to succeed the TOEFL test, which I in fact succeeded. At any time, Mr. Scheno responded rapidly and accurately to my questions and was available even beyond classes. It was a great and successfull experience to work with Mr. Scheno. Many thanks!
- Mirco (This student took TOEFL tutoring)
London
Manhattan Review GMAT GRE TOEFL Prep & Admissions Consulting
Suite 36
88-90 Hatton Garden
Holborn
London EC1N 8PG
United Kingdom

Phone: +44-20-7060-9800

NOTE: We do NOT typically have staff at the venue, so email us before visiting the venue.
Meet a London TOEFL Tutor: Theresa O.
Theresa is a seasoned teacher who has served as the head teacher of a primary school in the UK. She holds a certificate in Teaching Online (LeTTOL), an MA in language education from Goldsmiths College University of London, and Master's in ESL for Adults at University of Goldsmiths College London, and an undergraduate degree in English Language and Literature. This well-educated scholar has traveled around the globe teaching English and learning how to apply language skills to communicate in more challenging contexts.
Theresa has traveled to South America, Asia, and Eastern Europe to put her skill set to the test. She has taught for primary to postgraduate level language studies in the UK with 14 years of combined teaching experience. As a multilingual multi-tasker, Theresa is also fluent in French and Spanish for more accessibility to break down language barriers. She has frequently had evaluations that point toward her ability to make students more articulate in speech and more lucid in language thinking. Outside the classroom, Theresa and her husband are making sure their two youngsters learn to speak at least two languages fluently.