TOEFL Prep Courses in Las Vegas (Nevada)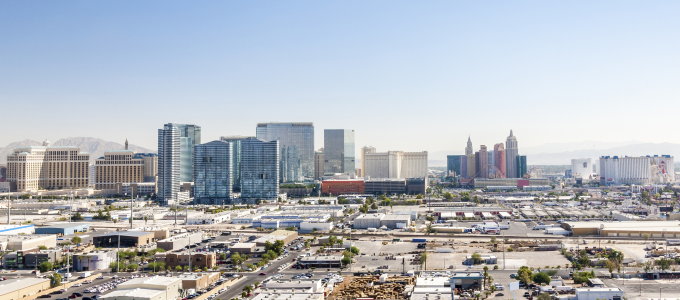 As many non native English speakers may already know, the Test of English as a Foreign Language, or TOEFL is one of the most widely accepted standardized tests used to test for English proficiency all over the world, including right here in Las Vegas. As such, prospective college students, individuals seeking professional certification, and immigrants seeking either a work or residential visa are all likely to be expected to not only take the TOEFL, but also achieve a desirable score according the whichever organized body the individuals are testing for. Unlike others who prepare to take a standardized test in their native language, this can be a particularly unnerving challenge for those who have learned English as a second language. But there is help available. At Manhattan Review, we specialize in helping individuals master the English language in preparation for both the TOEFL as well as life thereafter.
Since 1999, Manhattan Review has been working diligently to provide world-class TOEFL test prep services to individuals in Las Vegas. Specifically, we offer our non native English speaking participants the opportunity to custom design their own learning program based on their individual learning styles and availability. Participants can then go on to either enroll in our interactive online courses, work one-on-one with an elite professional private tutor, who were handpicked to work with our students at Manhattan Review, as well as gaining access to a myriad of other tools and resources, including TOEFL practice tests that help prepare the participants for test day. Our state-of-the-art test prep program will get you ready for the TOEFL like Manhattan Review.
All throughout Las Vegas and the surrounding communities, Manhattan Review is known for working with the best and brightest. This includes all the top colleges and universities the College of Southern Nevada, the University of Nevada at Las Vegas, Le Cordon Bleu College of Culinary Arts, the University of Nevada School of Medicine, Desert Ranch Institute, the International Academy of Design & Technology Las Vegas and Touro University Nevada. Additionally, all of the major employers in the area, including the top hotel-casinos, The Cleveland Clinic Lou Ruro Center for Brain Health, The Smith Center for the Performing Arts, The Discovery Children's Museum and Zappos.com headquarters have all been proud supporters of our efforts at Manhattan Review. We know this because over the years they have all accepted our past participants, proudly, and as a result have received some of the most academically and professionally promising individuals that Las Vegas has to offer. With that, we are proud to continue investing in talent in the Las Vegas community.

Helpful! Very thorough.
- Kate (This student took our Negotiation and Decision Making Seminar.)
Las Vegas
Primary Course Venue:

Manhattan Review GMAT GRE LSAT Prep
Las Vegas Teaching Center at the Marriott
325 Convention Center Drive
Las Vegas, NV 89109

Phone: (702) 944-1827

NOTE: We do NOT typically have staff at the venue, so email us before visiting the venue.
Meet a Las Vegas TOEFL Tutor: Antonio L.
As an accomplished professor at the highly regarded University of Nevada at Las Vegas, with numerous publishing credits regarding immigrants learning the English language and its impact on their lives, Antonio has a tremendous respect for students. And as a non native English speaker himself, he also a tremendous respect for those individuals who work hard to learn and master the English language on their own. For those two reasons, he has always wanted to work with ESL students. After happening upon Manhattan Review, Antonio realized that he has discovered his ideal professional situation, aside from his fulfilling job as a fulltime professor: being a professional TOEFL private tutor.
Since becoming an elite tutor at Manhattan Review, Antonio has been instrumental in helping us to provide area students, medical professionals and immigrants with the necessary knowledge and skills that they need to master the English language and then subsequently achieve a desirable score on the TOEFL. Our students love working with Antonio because he is so down-to-earth and has a deep appreciation for their particular plights, as he too was once in their shoes before he learned to master the English language and achieve a score in the 99th percentile on the TOEFL before embarking on his career. They also appreciate the wealth of knowledge that he brings to each session, which affords them the opportunity to learn from one of the top professionals in Las Vegas.