TOEFL Prep Courses in Kuwait City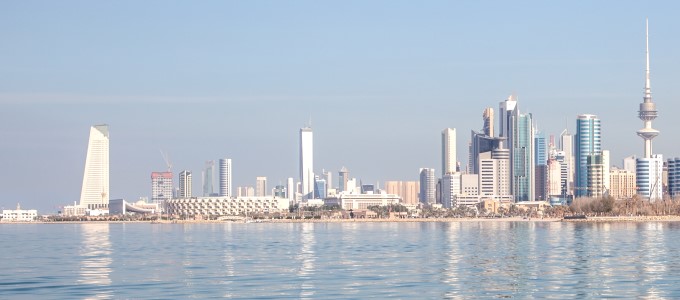 Manhattan Review offers the most effective preparation services for the Test of English as a Foreign Language (TOEFL) in Kuwait City. We are a highly experienced international educational services company that gives Kuwait City students a variety of TOEFL learning options, including on-site or online TOEFL prep courses, TOEFL private tutoring, and TOEFL practice tests. Students can choose the TOEFL learning plan that most closely accommodates their needs, and we also offer flexible scheduling and convenient meeting locations in Kuwait City. Founded in 1999, Manhattan Review is at the forefront of innovations in test prep teaching and learning. As educators, one of our specialties is providing instruction of the highest quality to international students seeking to study at universities in the United States, Canada, United Kingdom, Australia, and other English-speaking countries. Find out more about Manhattan Review's Kuwait City TOEFL prep courses and TOEFL private tutoring by phoning, emailing, or contacting us online today.
University TOEFL standards tend to correlate with institutional selectivity. Schools that receive many more applications than they can accept generally expect higher TOEFL scores, while universities that struggle to fill enrollment quotas are usually willing to admit students with lower scores. Columbia University, for example, reports an acceptance rate of approximately 6%, and international undergraduate students are expected to receive TOEFL total scores of at least 100. Middle Tennessee State University, where the acceptance rate is almost 70%, is willing to admit applicants with TOEFL composite scores as low as 71. At Manhattan Review, we advise our TOEFL clients to strive for high scores regardless of their program's requirements. Poor English skills will make completing an undergraduate degree at an institution where English is the main language of instruction extremely difficult. Rigorous TOEFL prep helps students succeed in their college courses and in all aspects of university life.
Manhattan Review's TOEFL students have been accepted to the English-speaking world's best postsecondary institutions, including Oxford, Cambridge, Harvard, Princeton, the University of Edinburgh, the University of Toronto, the Massachusetts Institute of Technology, King's College London, the University of Pennsylvania, Johns Hopkins, Australian National University, the University of California-Berkeley, Georgetown, the University of Virginia, the University of Michigan, and many more. Thousands of our former students are now working for Fortune 500 companies and firms in Kuwait City, such as New York Life Insurance, Twenty-First Century Fox, Express Scripts Holding, JP Morgan Chase, Walgreens Boots Alliance, Al Mulla Group, Gulf Investment House, Kuwait National Petroleum Company, M.A. Kharafi & Sons, and United Networks. Manhattan Review's TOEFL prep courses and private tutoring will help you succeed in your undergraduate or graduate program, and your language skills will help you become a well-compensated professional after graduation.

I highly recommend Manhattan Review's TOEFL preparation course for anybody interested in taking the exam. I took an intensive course and took the exam only after 4 weeks of classes, and got a 116 score. The teaching method is excellent. It focuses on techniques and strategies that allow students to understand exactly what is required to succeed on examination day. Tutors are very flexible and willing to adapt to the student's schedule, as well as reachable and always ready to help and follow up on whatever the student might need.
- Virginia (This student took our TOEFL classes in NYC)
Kuwait City
Primary Course Venue:

Radisson Blu
Al Bida Road
Al Ta'awn Street
Salwa 13122
Kuwait

NOTE: We do NOT typically have staff at the venue, so email us before visiting the venue.
Meet a Kuwait City TOEFL Tutor: Jessica F.
Jessica F. ("Jessie" to her friends, colleagues, and students) is a native of New York City. She earned a bachelor's degree in English from Columbia University, and she also holds a master's degree in education from the University of Michigan and a TESOL certificate from the City University of New York. She was a high school English teacher in New York City for six years.
Jessie has been teaching TOEFL prep in Kuwait City for the past year, and she has a total of nine years of experience as a TOEFL tutor and classroom instructor. She has taught TOEFL prep to clients from more than 50 countries and native languages and at all levels of postsecondary study. In her spare time, Jessie enjoys running, playing tennis, and American cinema.