TOEFL Prep Courses in Kansas City (Missouri)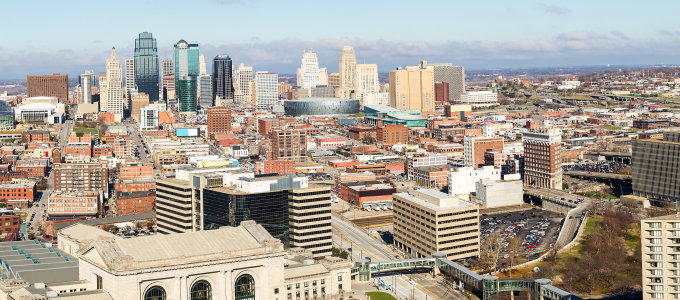 Every individual is different when it comes to preparing for standardized tests such as the Test of English as a Foreign Language, or TOEFL. And while some individuals will have the confidence in their ability to prepare for and perform well on the TOEFL, many non-native English speakers may feel they lack the proper tools and resources to adequately prepare for the TOEFL, which undoubtedly will affect their score. As a result, many non-native English speakers have turned to Manhattan Review all over the world including right here in Kansas City for help with achieving English proficiency as well as earning their highest possible score on the TOEFL. At Manhattan Review, our world-class TOEFL test prep courses are guaranteed to help you achieve your highest possible TOEFL score.
Since 1999, Manhattan Review has been the industry leader in TOEFL test prep consultant services, providing non native English speakers, like you, with the tools and resources to achieve both English proficiency and their best possible TOEFL score. We accomplish this goal by simply offering a state-of-the-art program that no other test prep offers: a 100 percent fully customizable program that affords our participants the opportunity to design their TOEFL test prep according to their own needs and learning style. For those individuals who prefer a more hands-on learning approach, we offer one-on-one sessions with an elite private tutor, some of the top professionals in Kansas City who we have handpicked to lead our TOEFL instruction. On the other hand, for those individuals who have more availability constraints or simply prefer the flexibility, we offer the opportunity of selecting and working with interactive courses accessible through our online portal. For all of our participants, however, we offer access to a host of supplemental learning materials such as our TOEFL practice tests, which are designed to aid our participants in the test preparation process by giving them the opportunity to address any weaknesses.
Over the years, Manhattan Review has garnered a reputation for working with the best and brightest that Kansas City has to offer. As a result, all of the top colleges and universities such as University of Missouri-Kansas City, Rockhurst University, Kansas City Art Institute, Kansas City University of Medicine an Bioscience, Avila University, Park University, Baker University, William Jewell College, and Metropolitan Community College have come to rely on Manhattan Review for prospective college students because they are confident that Manhattan Review's TOEFL test prep participants are not only proficient in the English language, but also possess the requisite academic aptitude necessary to succeed at the college level. Similarly, all of the major employers in Kansas City including the Internal Revenue Service, National Nuclear Security Administration, Social Security Administration, United Parcel Service, Smith Electric Vehicles, Sanofi-Aventis, National Bio and Agro-Defense Facility, AMC Theatres, Applebees, Assurant Employee Benefits, Cerner Corporation, Saint Luke's Health System, HCA Midwest Health System, Spring Corporation, Hallmark Cards, Inc., H&R Block, Hostess Brands, J.E. Dunn Construction Group, Kansas City Southern Railway, Novastar Financial, Russell Stover Candies, UMB Financial Corporation, Boulevard Brewing Company, and Blue Cross and Blue Shield of Kansas City also have expressed the same commitment to both Manhattan Review and our TOEFL test prep participants, further solidifying Manhattan Review as the best test prep consultant service in Kansas City. Learn how to master the English language and so much more when you sign up for TOEFL test prep with Manhattan Review.

The instructor is patient in his explanation, and he knows the topics really well.
- Chew (This student took our Columbia Business School Communication and Culture boot camp.)
Kansas City
Primary Course Venue:

Manhattan Review GMAT GRE LSAT Prep
Kansas City Teaching Center at the Plaza
401 Ward Parkway
Kansas City, MO 64112

NOTE: We do NOT typically have staff at the venue, so email us before visiting the venue.
Meet a Kansas City TOEFL Tutor: Chloe K.
Like so many of our elite private tutors, Chloe possessed two requisite skills: the natural ability to instruct and a prior track record of academic excellence, particularly regarding test-taking abilities. Born and raised in the Greater Kansas City area, Chloe is one of the most successful retail executives in the country, not only influencing the retail industry, but also up and coming professionals in her field. Because she once struggled academically, primarily because of having to learn English as a second language, she takes particular interest in being a positive influence on others. Chloe found such an opportunity to affect positive change on others, both academically and professionally, at Manhattan Review.
For nearly two year, Chloe has been on our team of elite private tutors, playing an integral role in our TOEFL test prep consultant service by helping other non native English speakers, like herself, to not only achieve English proficiency, but also reach their academic and professional goals, starting with obtaining their best possible TOEFL test score. Our participants love to work with Chloe not only because she is so down-to-earth, but also because she is a very compassionate instructor, doing whatever it takes to help her students. For these reasons and so many more, we are excited to have Chloe on our team of private tutors at Manhattan Review in Kansas City.