TOEFL Prep Courses in Johannesburg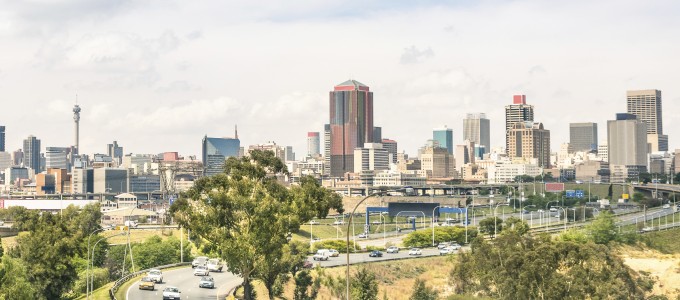 TOEFL Preparation in Johannesburg (South Africa)
Eleven official languages make South America a rich melting pot of culture and linguistics. All of these languages are found on the streets of Johannesburg, a diverse and thriving hub of both business and recreation. The two most widely known languages are English and Afrikaans, the latter similar to Flemish and Dutch.
The TOEFL exam measures proficiency of English as a second language and may be required for South Africans applying to schools outside the country. Whether you are brushing up on your language skills or still working towards fluency, Manhattan Review can help you boost your TOEFL score in Johannesburg.
Choose from full-length classroom sessions, one-on-one private tutoring support, or Interactive Online Courses for your professionally guided TOEFL test prep. Regardless of the platform you choose, we'll ensure that you are equipped with everything you need to know to perform well on this standardized exam. Over time, we have analyzed this test to stay ahead of the competitive curve. We are uniquely situated to help you prepare for the exam, and our customizable course syllabus will meet you wherever you are in your language learning process.
Manhattan Review has expanded as a global educational services firm since its start back in 1999. In the years since, we have modified our course syllabus and attained the practice tests to provide you with the very best tools in the industry. In conjunction with our readily available resources, many of our accomplished TOEFL instructors have bilingual or multilingual backgrounds to bridge any communication barriers. By communicating in an easy, effective manner, you'll have the unique chance to work on areas of weakness and finesse your English fluency.
With the support of our resources, your TOEFL score should indicate that you understand English at the university level. Johannesburg is largely an English-speaking country, but this can still be your opportunity to master those nuances of language and subtle layers of linguistics. Don't waste your time memorizing every vocabulary word in the Dictionary. Let us help you tackle the exact kind of test questions you can expect will appear on the TOEFL.
In the past, we have helped students achieve top TOEFL scores and graduate from schools including Harvard University, Yale, Stanford, Brown, Columbia, Princeton, University of Pennsylvania, and many more. In addition to the top-tier Ivy Leagues in the United States, we can help you strengthen your candidacy at English-speaking schools throughout North America, Europe, Asia, and Australia. Conversely, if you are coming to South Africa from a non-English speaking country and want access to Johannesburg's premier schools, we are well equipped to help you achieve these goals.

Helpful! Very thorough.
- Kate (This student took our Negotiation and Decision Making Seminar.)
Johannesburg
Primary Course Venue:

Radisson Blu Gautrain Hotel
Rivonia Road 106 (Corner West Street)
Sandton 2196, South Africa

NOTE: We do NOT typically have staff at the venue, so email us before visiting the venue.
Meet a Johannesburg TOEFL Tutor: Allison P.
Allison earned her undergraduate degree from Princeton University with a concentration in Education. She would go on to enter Teach for America, the competitive, application program that brought her to Africa. During this time, she became more familiar with the Afrikaans language while teaching English as a second language.
After this hands-on experience, Allison decided to pursue her Masters of Education. She returned to the United States and earned her Masters of Education (MEd) at Johns Hopkins University. When she graduated, she secured an internship at a nonprofit organization in Midrand, a region of Johannesburg. Becoming a grade school teacher, she taught English. As teacher becomes student, the regular exposure to Afrikaans helped her cultivate her knowledge of the language after her first full school year.
Allison has exceled as an English teacher for kids aged anywhere from 6 through 18. She took on TOEFL classroom courses with Manhattan Review, and her students have reported rapid improvements in their language skills. Outside of the classroom, Allison volunteers in a program for city rehabilitation at nearby Newtown, loves brunch at the Market on Main on Sunday mornings, and enjoys jogging with her mixed-breed pup through the center of Jo'burg.