TOEFL Prep Courses in Jakarta (Indonesia)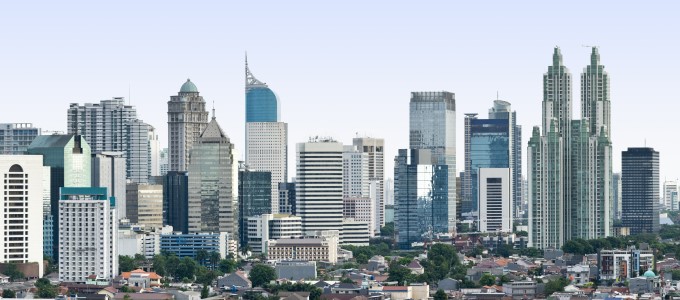 Manhattan Review is an international test prep company that provides Jakarta students with effective and efficient services for the Test of English as a Foreign Language (TOEFL). Jakarta applicants to undergraduate or graduate programs at postsecondary institutions in English-speaking countries can learn how to meet high standards of language competency with our on-site or online TOEFL prep courses, private TOEFL tutoring, and TOEFL practice tests. We encourage prospective test prep students to choose the TOEFL prep option that best matches their preferences for learning style and scheduling. Outgoing students, for example, will likely thrive in our on-site TOEFL courses, which offer the opportunity for regular and in-person interaction with instructors and peers. Proactive learners may find our online TOEFL instruction to be the ideal combination of freedom and flexibility. Students whose English skills are still developing often make optimal progress through our personalized TOEFL learning plans in one-on-one instructional format. To learn more about our TOEFL services, contact Manhattan Review in Jakarta today. Let's figure out which of our TOEFL options is the right choice for you.
TOEFL requirements at universities that teach in English can vary widely, but there is a strong correlation between institutional selectivity and minimum TOEFL scores. Top universities receive thousands more applications than they can accept, and these schools can therefore easily afford to reject students without sufficient English language abilities. Less selective programs do not always have this luxury, and this is why they are often willing to admit applicants with lower TOEFL scores. The minimum requirement for undergraduate students at Brown University, for example, is 100 on the TOEFL internet-based test (iBT). The Florida Institute of Technology, a far less exclusive school, has a minimum iBT requirement of 79. Johns Hopkins University expects TOEFL sectional scores of 26 reading, 26 listening, 25 speaking, and 22 writing, for a total score of 99. Michigan State University, on the other hand, will consider applicants with TOEFL composite scores as low as 60.
Manhattan Review's TOEFL prep clients consistently meet the English language standards of highly selective universities in the United States, where the TOEFL is the preferred English assessment. Our TOEFL students have been accepted to top schools such as Yale, Brown, Princeton, Harvard, the University of California-Berkeley, the Massachusetts Institute of Technology, Harvey Mudd College, Carnegie Mellon, Dartmouth, Georgetown, and many more. The language skills acquired during TOEFL prep serve our students for a lifetime, enabling them to pursue careers at companies that conduct business in English. Former Manhattan Review students have been hired by Fortune 500 firms and by businesses in Jakarta, including General Motors, Prudential Financial, Lockheed Martin, Morgan Stanley, American Airlines Group, Charter Communications, Bumi Laut Group, Phillip Securities Indonesia, Surya Citra Media, Central Asia Insurance, and Sinar Mas Group. Start becoming a stronger test-taker and a better English speaker today with Manhattan Review's TOEFL prep courses and TOEFL private tutoring in Jakarta.

She is great! She is able to involve all the participants. She is clear, and she always keeps the attention of the class.
- Matteo (This student took our Columbia Business School Communication and Culture boot camp.)
Jakarta
Primary Course Venue:

JW Marriott Hotel Jakarta
Jalan Lingkar Mega Kuningan Kav. E No. 1-2 Kuningan Timur
Jakarta 12950, Indonesia

NOTE: We do NOT typically have staff at the venue, so email us before visiting the venue.
Meet a Jakarta TOEFL Tutor: Adrian A.
Adrian A., an Amsterdam native, earned a Bachelor of Arts in political science at Pennsylvania State University and a master of arts in teaching at the University of Southern California. He has been an English language instructor and TOEFL prep tutor for 10 years, and his instruction has helped students in the United States and pupils in Indonesia meet the TOEFL requirements of their favored undergraduate or graduate degree programs.
Adrian is a strong believer in the "immersion" theory of language instruction. "If students are compelled to converse exclusively in a foreign language, their natural adaptive abilities will take over," he says. "This approach works very well with all sections of the TOEFL, from reading and writing to speaking and listening." When he's not helping students learn to speak English, Adrian enjoys boxing, live music, and American films.