IELTS Prep Courses in Jakarta (Indonesia)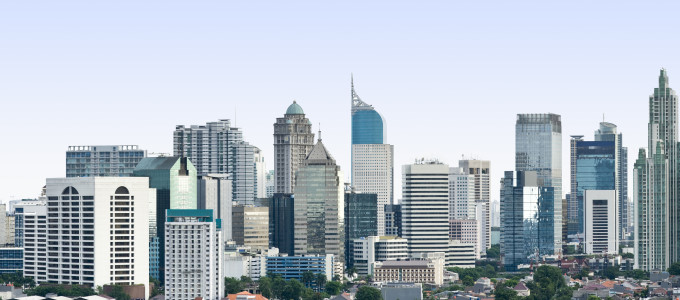 Jakarta students required to take any of the International English Language Testing System (IELTS) assessments can enhance their test scores and language skills with Manhattan Review's comprehensive IELTS services. We offer on-site IELTS prep courses, online IELTS instruction, private IELTS tutoring, and IELTS practice tests, any and all of which help Jakarta students reliably and efficiently reach their test score goals and requirements. Manhattan Review is a global company dedicated to teaching students all over the world how to master all of the major standardized tests used for university admission in English-speaking countries. Unlike other test prep firms, most of our clients are not native English speakers, and we therefore have more experience facilitating international student success on English and American standardized tests than any other company. We encourage you to find out more about Manhattan Review's IELTS prep courses and IELTS private tutoring programs for Jakarta students by contacting us today. You can start improving your IELTS and university admission prospects right away with our flexible scheduling options.
The IELTS is one of the two major exams used by universities in the English-speaking world to assess English language competency (the other is the Test of English as a Foreign Language, or TOEFL). The IELTS is a British examination, and it is therefore preferred at many universities in the United Kingdom. The TOEFL is an American test, and many U.S. universities favor it over the IELTS (and some will not accept any other exam). A number of postsecondary institutions in both countries, however, will accept either the IELTS or the TOEFL, and we advise all of our test prep clients to verify the English requirements of their preferred undergraduate or graduate programs. If you have a choice between the IELTS and the TOEFL, the simple solution is to try practice versions of both tests, favoring whichever one is easier for you. There are some clear differences between the two tests. Speaking skills, for example, are evaluated by audio recordings on the TOEFL and by in-person interviews on the IELTS. Regardless of your ultimate decision, Manhattan Review has you covered. We offer a full range of services in Jakarta for both the IELTS and the TOEFL.
Manhattan Review's IELTS test prep clients have gained acceptance to a lengthy list of prestigious schools in the United Kingdom, the United States, Australia, Canada, and other countries, including Oxford, Cambridge, the University of London, Harvard, Dartmouth, the University of Pennsylvania, Johns Hopkins, the University of California-Berkeley, the University of Melbourne, Australian National University, the University of Toronto, and the University of British Columbia. Our students eventually become successful professionals working for Fortune 500 companies (e.g., Prudential Financial, New York Life Insurance, Honeywell International, Wells Fargo, and Johnson & Johnson) as well as top firms in Jakarta (such as Kompas Gramedia Group, MNC Corporation, Central Asia Insurance, Pertamina, and Bank Danamon). Language skills are essential to your success in higher education and in your future professional life. Become a more proficient speaker of English and dominate the IELTS with Manhattan Review's IELTS prep courses and private tutoring for residents of Jakarta.
Jakarta
Primary Course Venue:

JW Marriott Hotel Jakarta
Jalan Lingkar Mega Kuningan Kav. E No. 1-2 Kuningan Timur
Jakarta 12950, Indonesia

NOTE: We do NOT typically have staff at the venue, so email us before visiting the venue.
Meet a Jakarta IELTS Tutor: Javier G.
Javier G., who is originally from Quito, Ecuador, has been an IELTS tutor for Manhattan Review in Jakarta since 2016. Before his relocation to Indonesia, he taught IELTS prep and English as a second language in the United States for seven years. His teaching produces consistent score gains on all sections of the IELTS, and his students often comment on his comprehensive effectiveness as an instructor.
Javier's academic credentials include a Bachelor of Arts in English from Amherst College, a master of education from the University of Maryland, and a TESOL certificate from the University of California-San Diego. He is a single father of two young children, and he spends much of his free time coaching their basketball team. He also enjoys hiking and swimming.