TOEFL Prep Courses in Jacksonville (Florida)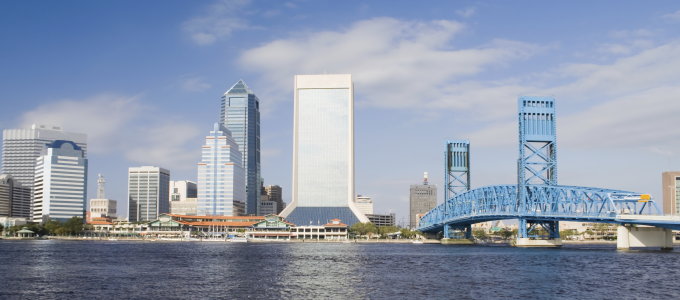 What most people don't realize is that there is a right way and wrong way to prepare to take a test. And unfortunately, the more important the test is, the more intense the preparation will likely be necessary. This is especially true for standardized tests like the Test of English as a Foreign Language, or TOEFL. Whether you are a non native English speaking student preparing to apply for college, a medical professional seeking licensing or certification or an immigrant seeking to obtain, you will likely need to take the TOEFL examination. Don't embark on this great journey alone, let Manhattan Review help!
Since 1999, Manhattan Review has been the industry leader in TOEFL test all over the world, including in Jacksonville. Our unprecedented TOEFL test prep program features fully customizable courses designed to bring out the very best in each student. Students don't have to worry about being intimidated by an outdated program that is designed for a certain type of student that may be dissimilar to them. No matter what your learning style, you can custom design your TOEFL test prep courses to suit your needs. Additionally, we offer one-on-one tutoring with world-class tutors who not only are at the top of their respective fields, but also have mastered the English language.
Over the years, Manhattan Review has garnered an exceptional reputation as a result of our efforts in working with students in Jacksonville. All of the top colleges and universities, including the University of North Florida, Jacksonville University, University of Florida, Jones College, the Art Institute of Jacksonville and Flagler College, as well as the top employers, including CSX Corporation, Fidelity National Financial, Fidelity National Information Services and Southeastern Grocers, have all been proud recipients of our past students because they are considered the top talent in all of the Jacksonville metropolitan area. Additionally, they know and can trust that our TOEFL students have done the necessary work to, in fact, master the English language and possess the requisite skills to succeed going forward.

Helpful! Very thorough.
- Kate (This student took our Negotiation and Decision Making Seminar.)
Jacksonville
Primary Course Venue:

Manhattan Review GMAT GRE LSAT Prep
Jacksonville Teaching Center at the Hyatt
225 East Coastline Drive
Jacksonville, FL 32202

Phone: (904) 302-5456

NOTE: We do NOT typically have staff at the venue, so email us before visiting the venue.
Meet a Jacksonville TOEFL Tutor: Sylvia S.
Before coming to Manhattan Review to become a TOEFL private tutor, Sylvia spent the better part of her career after graduating from the Art Institute of Jacksonville travelling around the world, applying all the skills that she learned and picking up new ones. And while she always knew that one day she would return home to Jacksonville, Sylvia certainly made the best of her time abroad. Upon her return to the states several years ago, with her new husband Javier and a plethora of experience under her belt, Sylvia was immediately recruited to go work for a well-established high-end restaurant, where she remains to this day.
In addition to working full time as the head chef at one of the premiere restaurants in Jacksonville, Sylvia also tutors TOEFL test prep at Manhattan Review, a job she happened a result of her day job. Sylvia works with many students who are non-native English speakers and prior to becoming a professional tutor, she would spend after the restaurant would close helping them learn and master the English language. Her genuine interest in seeing the students, and now other medical professionals seeking licensing and certification as well as immigrants seeking work and residential visas can learn from her as well. And they love it. Sylvia is definitely adored among our team of professionals for so many reasons including her unique combination of warmth and concern coupled with her attention to detail. We are happy to have Sylvia as part of our growing team of world-class professionals.