IELTS Tutoring in Arlington (Texas)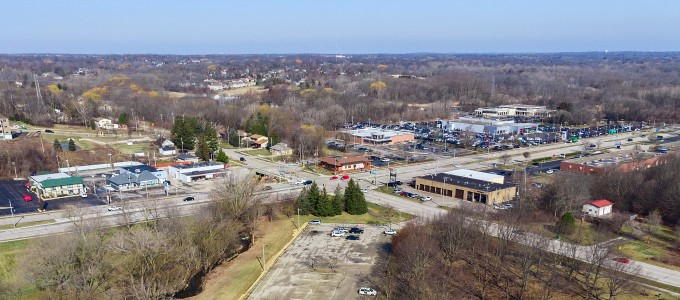 Students in the Arlington area who are looking to receive test preparation assistance for the International English Language Testing System, or IELTS, may be considering using a private tutor to help them in the study process. Manhattan Review has been providing students in the Arlington area with tutors since 1999 and is the best resource in the area for standardized test preparation on exams such as the IELTS. Manhattan Review can provide students who are looking for IELTS exam preparation with a wide variety of options and benefits in addition to the private tutoring, such as group courses and practice exams. These can be utilized as necessary both on their own and in combination with the private tutoring option. Our practice tests are kept up to date to reflect the current formatting and content of the exam, and we offer our group courses and private tutoring in both an in-person and online context depending on what the student feels is in their best interests.
Students may feel torn between the more American and academically focused TOEFL exam and the more British and conversational IELTS exam, but with an increasing amount of universities willing to accept both and the ability to do research, students should be able to find out which exam best fits their needs regardless, and be able to choose an instructor accordingly. Manhattan Review tutors come with a wide variety of benefits that students can take advantage of. These benefits make them the best option for the students in the Arlington area. Manhattan Review tutors can provide their students with flexible scheduling regardless of whether they are working with them online or in-person. They also can meet their in-person students in a mutually agreed upon location in the Arlington area that benefits both the instructor and the student. Our instructors are highly experienced in terms of preparing students for the IELTS (especially with so many ESL speaking residents in the Arlington area), and many have taken the exam in their own right.
Students who have taken advantage of Manhattan Review's private tutoring option have gained a stronger command of the English language as a result of their IELTS preparations. This has been useful to these students as both a life skill and in ensuring a higher score on the exam itself. Students have also grown more confident in their ability to take tests in the English language, which has helped them in their studies at universities featuring Manhattan Review alumni. Schools both in and out of the Arlington area such as Harvard, Stanford, University of Texas at Arlington, Rice University, University of Chicago, William and Mary, Emory, Georgetown, Emerson, New York University, and many others have taken on students who prepared for the IELTS with Manhattan Review. Subsequent strong academic performances have also helped Manhattan Review alumni in acquiring careers at various successful businesses around the world, including several that require bilingualism. Call or email one of Manhattan Review's academic program advisors today to learn more about the options that Manhattan Review can offer you.
IELTS Private Tutoring
Hours package 12 to 48 hours, Personalized 1-on-1 Tutoring, In Person or Live Online
IELTS Private Course
12 hours in total, Personalized 1-on-1 Course, In Person or Live Online
Arlington
Primary Course Venue:

Manhattan Review Prep
Sheraton Arlington
1500 Convention Center Dr
Arlington, TX 76011

Phone: (212) 316-2000

NOTE: We do NOT typically have staff at the venue, so email us before visiting the venue.
Meet an Arlington IELTS Tutor: Victor B.
Victor B. grew up in the San Francisco area before attending University of Texas at Arlington for his education. He subsequently moved to the Arlington area and began working as a tutor for Manhattan Review, along with teaching English to the many ESL speaking residents in the area. Victor's family was ESL speaking and his own strong performance on the IELTS exam encouraged him to instruct others in it.
Victor also teaches the TOEFL exam and generally teaches Spanish and French to students who are interested in potentially learning new languages. When teaching a new language to a student regardless of context, Victor tries to emphasize the common rules to help understand the similarities, before moving on to the areas where the languages diverge the most. When he is not tutoring students, Victor likes to spend his free time gardening.