TOEFL Prep Courses in Madhapur (Hyderabad, Telangana)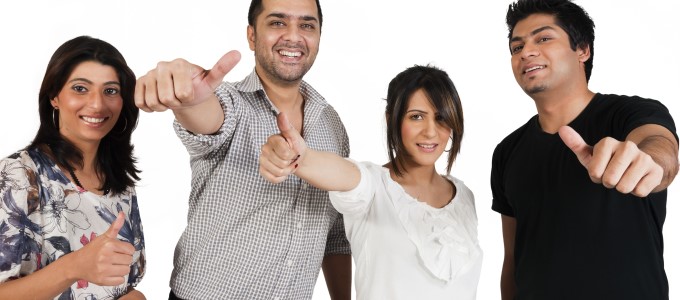 Manhattan Review TOEFL Prep in Madhapur
Madhapur students taking the Test of English as a Foreign Language (TOEFL) as part of their university admission process can fulfill their degree program's test score requirements and enhance their command of the English language with Manhattan Review's TOEFL prep services. TOEFL services available at our Madhapur Coaching Center include online TOEFL study options, on-site TOEFL prep courses, and private TOEFL coaching, and all TOEFL students can precisely evaluate their TOEFL skills with our TOEFL practice tests. Manhattan Review is the world's most experienced and respected international test prep company, and as our thousands of clients in major Asian, European, African, North American, and South American cities have learned, we consistently produce higher test scores and better prospects for acceptance to postsecondary degree programs. Carnegie Mellon, Harvard, Northwestern, Duke, the University of Pennsylvania, Georgetown, MIT, Yale, the University of Chicago, Oxford, Cambridge, the University of Edinburgh, King's College London, the London School of Economics, and the University of Toronto are some of the elite schools to which our test prep students have been admitted. Manhattan Review students also have a strong record of pursuing successful careers after graduation, and some of them are now working at important Hyderabad and Madhapur companies such as Inno Garage, Dr. Reddy's Laboratories, Evoke Technologies, and Needa Software.
The TOEFL features individual sections on reading, speaking, writing, and listening, but the exam is also intended to assess test-takers' ability to combine these skills for effective communication in English. Many TOEFL exercises therefore evaluate whether or not students are able to use two discreet language skills at the same time. TOEFL scores are reported on a scale of 0 to 30 for each section, which adds up to a composite score of 0 to 120. Elite postsecondary institutions typically expect TOEFL sectional scores of 25 each and total scores of 100, but departments and degree programs set their own standards (students should carefully verify all relevant TOEFL score requirements). Manhattan Review's TOEFL services in Madhapur include the most comprehensive possible instruction in TOEFL study techniques, TOEFL testing strategies, and every type of TOEFL exercise. Our TOEFL students regularly enjoy full admission to their degree programs, avoiding cumbersome remedial language courses or further language testing.
Why Manhattan Review TOEFL Coaching Centers are the Best in Madhapur
Manhattan Review's TOEFL individual coaching services and on-site or online TOEFL courses offer Madhapur students a level of quality and effectiveness that no other company can provide. Our experience in teaching test prep to international students, who constitute the majority of our clientele, is one of the major reasons for our unmatched service worldwide. Many test prep companies create their courses for without considering the unique educational needs of international test prep students, but at Manhattan Review, all of our programs are created specifically to help non-native English speakers learn to master English language assessments. Manhattan Review is the author of the TOEFL Integrated Study Guide: Turbocharge Your TOEFL textbook. As a reference work and course text, this volume has helped TOEFL learners all over the world study more effectively for the test. Manhattan Review's TOEFL prep courses and private tutoring plans are taught by classroom instructors and individual TOEFL coaches who are more knowledgeable, experienced, and qualified than those working for any other firm. Our engaging course content and original instructional methodologies produce the better test score results of than any other company in Madhapur.
About Manhattan Review's Founder Prof. Dr. Joern Meissner
Manhattan Review founder Joern Meissner is a business school professor with more than 25 years of experience and a noted scholar in the field of management. He completed his PhD in management science at Columbia Business School, and he also earned a diploma in business management at the University of Hamburg. Prof. Dr. Meissner has taught at the University of Hamburg, Lancaster University Management School, the Leipzig Graduate School of Management, and the University of Mannheim, and he is a published authority on revenue management, supply chain management, and dynamic pricing. Prof. Dr. Meissner's original approach to test prep led to the founding of Manhattan Review in 1999, and we have been the world's most innovative international company for TOEFL, SAT, ACT, GRE, LSAT, IELTS, and GMAT preparation ever since. Prof. Dr. Meissner finds his scholarly work to be eminently rewarding, but he also realizes that teaching ideas to others is even more fulfilling. At Manhattan Review, we never forget this core principle.

Great Course! The structure and framework for negotiating will be helpful going forward.
- Greg (This student took our Negotiation and Decision Making Seminar.)
Hyderabad Madhapur
Course Venue: Madhapur, Hyderabad, Telangana, India