IELTS Prep Courses in Begumpet (Hyderabad, Telangana)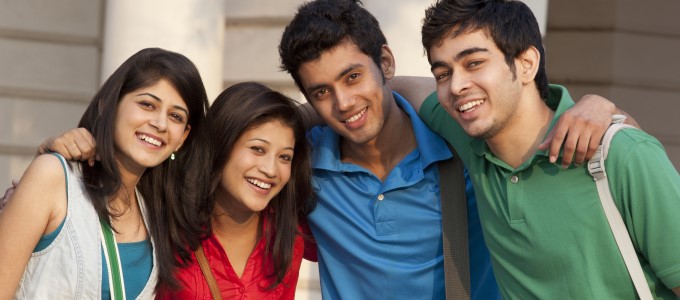 Manhattan Review IELTS Prep in Begumpet
Students embarking on the International English Language Testing System (IELTS) academic or general training evaluations can garner high scores while significantly improving their language skills at Manhattan Review's Begumpet Coaching Center. Our effective and engaging IELTS instruction may be taken in a variety of accessible ways: one-on-one private IELTS coaching, traditional "brick-and-mortar" IELTS group courses, various types of online programs, as well as realistically devised IELTS practice diagnostic exams. Manhattan Review is an international educational offerings company that has facilitated acceptance to premier universities for thousands of students around the globe by improving test scores. Greenlands is one of the many areas we serve, and the scope of our student population is one of our greatest benefits. Contact our Begumpet office today and get started on Manhattan Review's IELTS individual coaching or IELTS group study. We look forward to discussing your IELTS needs, goals, and aspirations by phone, by email, or online.
The British Council, the Cambridge English Language Assessment, and IDP Education cultivates and administers the IELTS. Students looking for university admission almost always take the IELTS academic exam, as it's universally accepted by postsecondary institutions in the United Kingdom, as well as widely accepted in other major English-speaking countries. When it comes to scoring, the IELTS implements the "band system," which exists on a range of 0 to 9 in half-point increments. The passing score breadth for most universities is between 5.0 and 7.5, depending on the selectivity of a given academic department or department. Manhattan Review's IELTS one-on-one coaching and prep classes have helped produce top-notch applicants to elite schools in a variety of fields of study. Some schools our former students have eased admittance to are the University of Oxford, the University of Cambridge, the University of Edinburgh, the London School of Economics, London Business School, the University of Warwick, the University College London, and the University of Manchester, in addition to many other top institutions in a variety of other countries. Some of Manhattan Review's past IELTS coaching clients are now gainfully employed by respected local Begumpet companies, including GVK, Tata Business Support Services, Inno Garage, and Dr. Reddy's Laboratories.
Why the Manhattan Review IELTS Coaching Center is the Best in Begumpet
Manhattan Review's IELTS instruction gives way to student success because it's derived from our consistent efforts to guarantee the best possible quality in every element of our programs. Manhattan Review was founded through our founder's engaging and innovative methods of instruction, zeroing in on higher-order thinking and accessibility. We went on to improve these practices in consultation with professional instructors at varying levels and educational researchers in the private and public spheres. Manhattan Review's Greenlands IELTS classroom educators and private coaches have countless years of collective experience, taking part in student achievement on the IELTS assessments. Just as importantly, all of our IELTS coaches are devoted instructors with appealing, engaging, and approachable classroom styles. Manhattan Review's Turbocharge Your Prep series of test prep books are vastly respected by our students and the larger educational community, and they are typically used as guiding reference points and study aids. Manhattan Review retains a devoted group of student support professionals, who work relentlessly to safeguard that both students and teachers have everything they need for optimal teaching and learning.
About Manhattan Review's Founder Prof. Dr. Joern Meissner
Joern Meissner, Manhattan Review's founder, has been a business school professor for over 25 years and has held faculty appointments at the Lancaster University Management School, the Leipzig Graduate School of Management, the University of Hamburg, and the University of Mannheim. He is a proud graduate of the University of Hamburg with a diploma in Business Management, as well as the Ivy League Columbia Business School with a PhD in Management Science. His scholarly research on relevant topics such as dynamic pricing and revenue management has been published in several of top academic journals. Prof. Dr. Meissner established Manhattan Review in 1999, and the company soon grew into the world's top international educational services firm. Manhattan Review provides IELTS, TOEFL, ACT, SAT, GMAT, GRE, and LSAT preparation in several unique learning formats to countless students all over the world, assisting them in achieving their goals and ultimately attain their dreams. Prof. Dr. Meissner comprehensively cherishes his work as an academic, but he has always found his efforts as a teacher to be even more rewarding. This philosophy has always been the linchpin of Manhattan Review as an educational organization.
Hyderabad Begumpet
Course Venue: Greenlands, Begumpet, Hyderabad, Telangana, India