TOEFL Prep in Hollywood (California)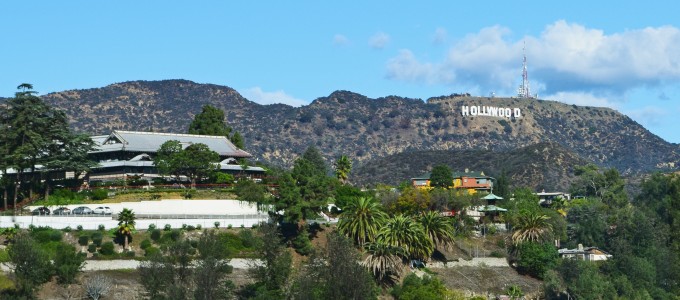 The Test of English as a Foreign Language, or the TOEFL, is potentially one of the most intimidating standardized tests for students to prepare for. The English language is difficult to learn, and the need to be tested on it with both time constraints and potentially high stakes involved could prove stressful. Manhattan Review has been helping students prepare themselves for the TOEFL exam since 1999, and remains the best option in the Hollywood area for students who are looking to ensure a higher score on the TOEFL and develop a greater grasp of the English language as a result of their studies for the exam. Manhattan Review's options for ESL students taking the TOEFL allow for students to take advantage of great resources such as group courses, private tutoring, and practice exams to help them in the process of learning the material. Manhattan Review also offers convenient packages to help with choosing the best combination of materials for the learning process.
Manhattan Review's options for ESL students looking to take the TOEFL exam come with a variety of benefits to maximize their usefulness. Students who choose to take a group course or private tutoring have the ability to work with their instructor either in-person or online depending on what they feel would be the best plan for their course of study. Students who choose to take advantage of a private tutor for their TOEFL instruction have the ability to customize their lesson plans as necessary so that they are able to focus on the areas where they feel they need the most help, ensuring a more well-rounded performance on the day of the exam. Manhattan Review's tutors and practice exams remain up-to-date on the current layout of the TOEFL exam (with access to practice exams that are updated annually), and students who choose to work with an in-person tutor can work with them in a convenient location in the Hollywood area that is manageable for both teacher and student.
ESL students in the Hollywood area who have taken advantage of the TOEFL exam preparation services offered by Manhattan Review have not only seen their scores on the day of the exam improve, but have also developed a greater command of the English language that has served them well in ventures outside of their academic endeavors. ESL students who have worked with Manhattan Review on TOEFL score improvements have managed to use their improved scores and stronger grasp of the English language to attend schools such as Harvard, Stanford, UCLA, Berkeley, University of Chicago, Emory, Yale, Columbia, Brown, New York University, and many other English-speaking schools that accept the TOEFL exam. Students who have developed a stronger grasp of the English language have also managed to gain acceptance to a variety of companies, including such Fortune 500 companies as Apple, Bank of America, JP Morgan and Chase, Microsoft, Dell, and many others. Call or email one of Manhattan Review's academic program advisors to learn more.

The lessons are well-structured. The presentation session is very helpful. The instructor is very friendly and responsive to students' questions.
- Sanido (This student took our Columbia Business School Communication and Culture boot camp.)
Hollywood
Primary Course Venue:

Manhattan Review GMAT GRE LSAT Prep
Hollywood Teaching Center at the Hilton
555 Universal Hollywood Dr
Los Angeles, CA 91608-1001

Phone: (323) 212-3197

NOTE: We do NOT typically have staff at the venue, so email us before visiting the venue.
Meet a Hollywood TOEFL Tutor: Michael S.
Michael S. is a native of the Hollywood area who grew up in a bilingual family that spoke both English and Spanish. After completing his Master of education at Northwestern University and returning to California, he began working as a Spanish teacher, and also began helping students in the Hollywood area with their preparation for the TOEFL and IELTS exams with Manhattan Review.
In addition to his work teaching Spanish, Michael is also learning other languages so as to help a wider variety of students with their TOEFL and IELTS exam preparation. He is currently developing fluency in French, and generally believes that knowing a student's native language is the best way to assist them with the personalized learning plan for the TOEFL. In his spare time, Michael likes to run and cycle.