TOEFL Prep Courses in Hartford (Connecticut)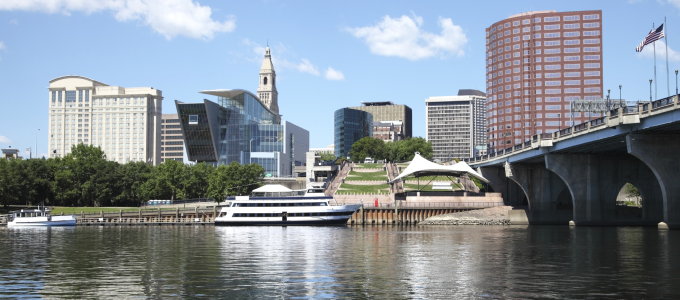 For many non native English speaking students, medical professional seeking licensing and immigrants looking to obtain a residential or working visa, the Test of English as a Foreign Language, or TOEFL, is the biggest obstacle keeping them from achieving their personal or professional goals. Primarily designed to measure English proficiency, first and foremost, the TOEFL also serves as a tool to help determine top talent. This is especially relevant for those students and professionals who are able to excel with the TOEFL by achieving a high score. At Manhattan Review, we have world-class TOEFL test prep courses that are tailor made to help each individual student not only meet their goals, but also exceed them.
For over 15 years, Manhattan Review has been the industry leader in providing TOEFL test prep services to students all over world, including in Hartford. We have accomplished this by working hard to deliver an unprecedented program that is fully customizable for our participants, which often include prospective college students, medical professionals, and immigrants. Specifically, we offer our participants access to elite tutors, who represent the best of their professions, as well as access to a host of other tools and resources, including practice tests that mimic the real TOEFL. In addition, participants can enroll in our state-of-the-art interactive online courses that are available to access and participate in at the student's leisure.
Over the years, our TOEFL test prep program has not only has helped numerous students achieve a high score on the TOEFL, but also produced the best and brightest that Hartford has to offer, and all the top higher learning institutions and companies have come to agree. Upon completion of our TOEFL test prep courses, students go on to achieve great success, both academically and professionally, namely because they are given opportunities as a result of an affiliation with Manhattan Review as well as their actual ability to exceed the expectations of the school they're applying to or their job employer. We have helped countless students achieve their goals, and we would be honored to help you achieve yours, starting with helping you to master the English language. Contact Manhattan Review for world-class TOEFL test prep today.

I highly recommend Manhattan Review's TOEFL preparation course for anybody interested in taking the exam. I took an intensive course and took the exam only after 4 weeks of classes, and got a 116 score. The teaching method is excellent. It focuses on techniques and strategies that allow students to understand exactly what is required to succeed on examination day. Tutors are very flexible and willing to adapt to the student's schedule, as well as reachable and always ready to help and follow up on whatever the student might need.
- Virginia (This student took our TOEFL classes in NYC)
Hartford
Primary Course Venue:

Manhattan Review GMAT GRE LSAT Prep
Hartford Teaching Center at the Marriott
200 Columbus Boulevard
Hartford, CT 06103

Phone: (860) 838-3173

NOTE: We do NOT typically have staff at the venue, so email us before visiting the venue.
Meet a Hartford TOEFL Tutor: Caitlyn S.
Although she was born and raised in Hartford, Caitlyn spent a great deal of time in Mexico after meeting and marrying her husband, Alex, whom she meet while studying abroad during her time at the University of Saint Joseph. While there, she first began to tutor English to non-native English speakers, which she came to develop a strong passion for. Upon returning home to Hartford, where she graduated with her Bachelor of Arts in Communications Studies, Caitlyn was immediately hired to work for the local FOX affiliate in Hartford, initially working to produce the news programming in an entry-level position. It didn't take long for Caitlyn to work her way up, earning two promotions over the course of 6 years, before she decided to revisit English tutoring.
Since coming to work with Manhattan Review, Caitlyn has been instrumental in helping our students to master the English language. Our non-native English speaking students feel really comfortable learning English from Caitlyn because of her background living abroad and teaching and because she is one of the most accomplished, down-to-earth people in broadcasting in Hartford that anyone will ever meet. Like all of our tutors at Manhattan Review, Caitlyn also truly wants her students to succeed, but she takes it one step further. She makes herself available after hours to help students obtain employment and anything else they may need on their road to becoming better and successful in their chosen fields, which is precisely why she is one Manhattan Review's elite tutors.