IELTS Prep Courses in Fresno (California)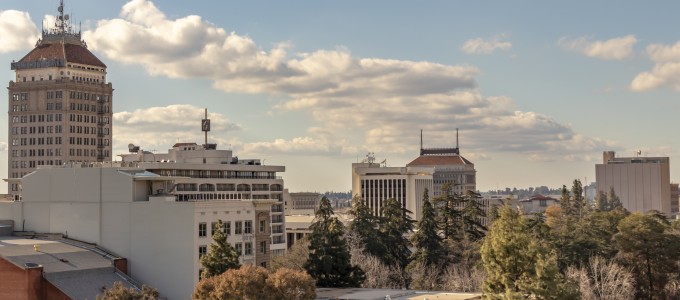 The International English Language Testing System, or IELTS, may be an exam that is more widely taken in the United Kingdom than the United States, but it is still widely accepted at an increasing number of universities for ESL students looking to demonstrate their English language comprehension skills to various schools. ESL students in the Fresno area looking for test prep services for assistance with the IELTS exam preparation process should look to Manhattan Review for the best test preparation services in the area. Manhattan Review has been helping students in and out of Fresno with the process of preparing for the IELTS, along with other standardized tests, since 1999. Manhattan Review's preparation options for the IELTS exam include group courses, private tutoring, and practice exams, with Manhattan Review offering its students the ability to take them either individually or in combination with one another as part of convenient packages.
Students who work with Manhattan Review for the process of preparing for the IELTS will have access to experienced instructors who have helped a wide variety of ESL students in and out of the Fresno area with the process of preparing for the exam, along with a variety of benefits that allow them to get the most out of their study process. Students who choose to take a group course or private tutoring with Manhattan Review are able to work with the instructor either in-person or online depending on what they think would be the best choice for them. Manhattan Review also allows for students who work with a private tutor to customize their lesson plan as they see fit for the purposes of covering their strengths and weaknesses, and students who work with an in-person tutor can utilize any mutually convenient location in the Fresno area to ensure that they are able to fulfill their course of study.
Manhattan Review's ESL students who have used the resources at their disposal for the process of preparing for the IELTS exam have developed a greater command of the English language that has served them well both in the context of the IELTS exam and in contexts that generally require a stronger command of the language. Students who have worked with Manhattan Review for the process of preparing for the IELTS exam have used their improved scores on the day of the exam to help them get into a wide variety of schools, such as Harvard, Yale, Emory, Brown, Columbia, University of Chicago, UCLA, Penn State, Oxford, Cambridge, Massachusetts Institute of Technology and Fresno schools such as University of California, Fresno. Students have also used their improved English language skills to help them with a variety of careers that require English language skills. Call or email one of Manhattan Review's academic program advisors to learn more.
Meet a Fresno IELTS Tutor: Alex T.
Alex T. grew up in the United Kingdom with a family that spoke multiple languages, before he decided to attend UCLA for his studies and subsequently move to the Fresno area. He has been helping ESL students with learning the English language in a variety of contexts since his time at UCLA, including as a tutor for the TOEFL and IELTS with Manhattan Review.
Alex's methods of teaching the English language to his students are centered on helping his students with the process of learning the material via their interests and the material that they will be using the English language for outside of the academic context. When he is not helping students to learn the English language, Alex spends his free time working with animals.