TOEFL Prep Courses in Frankfurt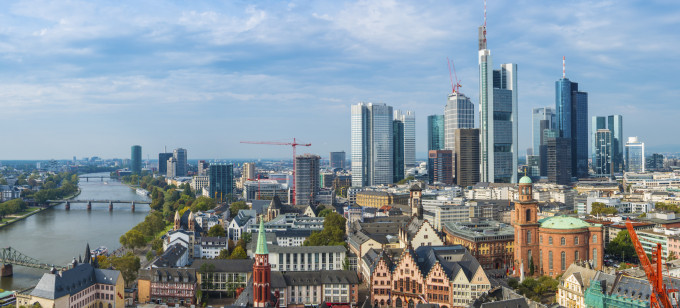 TOEFL Preparation in Frankfurt (Germany)
If you are studying for the TOEFL in Frankfurt, this is the perfect place to start before taking your standardized exam. You can choose the style of learning that will bring you your best results. Manhattan Review offers full-length classroom courses for the collaborative and energy of a group environment. If you want to get the focused attention of your tutor, we offer private tutoring services custom-fit to match your unique learning needs. Or, if you are unable to attend class in person, we extend learning long-distance through Interactive Online Courses.
We have all the teaching tools available to help you master your understanding of English in Frankfurt. If you are a Frankfurt student seeking admission into American schools, we can give you an inside look on how to access these higher learning facilities. Our educators are English experts who use innovative approaches to increase your skills for both speaking and writing. Conquer every section of the TOEFL in Frankfurt to further your own academic and professional goals.
Manhattan Review has been helping students get into top-ranked colleges and universities since 1999. Even if English is not your first language and you are still working on your skills in Deutschland, we can coach you toward better results. We have helped thousands of students get into the best international schools. In the U.S., you can join our former students who now hold diplomas from CalTech, University of Washington, Harvard, Stanford, Columbia, University of Chicago, and other acclaimed institutions of academia. In the U.K., you can increase your odds of admission to Cambridge or Oxford. Wherever you want to travel in the world, prove your English language skills by scoring high on the TOEFL test. Our tutors are here to help you reach and exceed your expectations.

She is great! She is able to involve all the participants. She is clear, and she always keeps the attention of the class.
- Matteo (This student took our Columbia Business School Communication and Culture boot camp.)
Frankfurt
Primary Course Venue:

Sheraton Frankfurt Congress Hotel
Lyoner Strasse 44-48
60528 Frankfurt
Germany

Phone: +49-69-9073-2266

NOTE: We do NOT typically have staff at the venue, so email us before visiting the venue.
Meet a Frankfurt TOEFL Tutor: Campbell H.
Campbell has a special knack when it comes to teaching English to non-native speakers. You could call it a talent; you could call it solid teaching skills. Whatever you call it, you will be better on your TOEFL test by calling him. Campbell began this teaching working in a program to teach ESL and GED skills for adult learners. This was a side project while he was working on some writing gigs, but the position actually took him to Egypt to teach English as a second language. Campbell's role in this group began to grow and soon, he found himself in teaching organizations that brought him to Singapore, Hong Kong, Turkey, Vietnam, Central and South America, and Eastern Europe.
His move to Frankfurt was a more personal decision, as his fiancé convinced him to come along as she pursued her own passions. Campbell knew it would be easy to apply his skill set to his new city, and that's when he teamed up with Manhattan Review as a TOEFL tutor. For his undergraduate career, Campbell studied English at University of North Carolina – Chapel Hill and received his Master's in English at Duke University. He's so easy to talk to, you'll find yourself conversing in fluent English in no time at all. Leverage Campbell's understanding of the English language, the mechanics of great writing skills, and his expanding engagement with the TOEFL to ensure your own top score in Frankfurt.