TOEFL Prep Courses in Dubai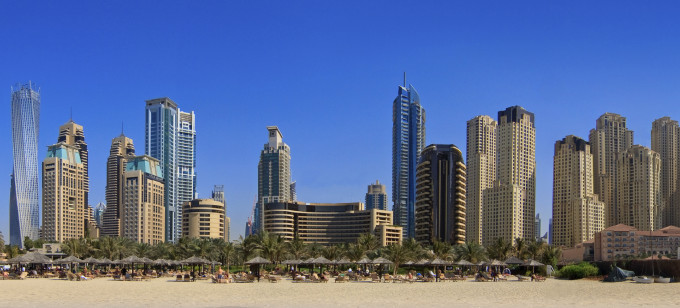 TOEFL Prep in Dubai (United Arab Emirates)
Preparing for the TOEFL should implore a variety of techniques and strategies. Simply cramming the information from years of curriculum will not serve as an effective study strategy. This is where Manhattan Review can help you find the study method that works best for you as you study for the TOEFL in Dubai.
Whether you want to attend a university in the United Arabic Emirates or wish to travel overseas, the TOEFL has become an increasingly common requirement for undergraduate and graduate level admissions. If you decide to emigrate from Dubai to a primarily English-speaking country, we can help you prove your language proficiency. A high TOEFL score can even serve as a strong bullet point for your professional resume. Whatever your future goals and objectives, TOEFL exam prep courses will get you on the right course to reach your desired destination.
TOEFL (Test of English as a Foreign Language) is the #1 standardized test for measuring American English proficiency. Now you can work with Manhattan Review and leverage our extensive experience and world-class tutors. Our proven track record of success has helped students get admitted at Harvard University, Stanford, Columbia, Princeton, Brown, Oxford, Cambridge, INSEAD, and other recognizable names. Our professional TOEFL tutors in Dubai will prepare you for all four sections of the TOEFL iBT and work on strengthening your core areas of difficulty. Conquer the comprehension skills that you'll need to impress English-speaking universities.
We offer full classroom courses, Interactive Online Courses, and private tutoring that brings together the comprehensive curriculum and convenient scheduling options. Find the program and platform that best matches your needs, and we'll help you reach your potential on the TOEFL. A top score on this test will set you up for the success to get into your first-choice program anywhere in the world.

The instructor is patient in his explanation, and he knows the topics really well.
- Chew (This student took our Columbia Business School Communication and Culture boot camp.)
Dubai
Primary Course Venue:

Park Hyatt Dubai
Baniyas Rd
Dubai, United Arab Emirates

NOTE: We do NOT typically have staff at the venue, so email us before visiting the venue.
Meet a Dubai TOEFL Tutor: Hillel G.
Hillel holds a B.A. in English from the University of California, Berkeley, with a minor in Philosophy. He then graduated from Stanford University to receive his M.Ed. in Educational Administration. Hillel loves the discussion of English language, syntax, structure, and style. He possesses a Language Development Specialist Certificate and has been tutoring for the TOEFL for the past 14 years. Hillel's broad-range experience has included teaching English, E.S.L., creative writing, and journalism.
Working with international adult students, Hillel accepted a series of contract roles that landed him on three different continents. He has worked with students from Brazil, Chile, China, Egypt, France, Germany, Italy, Indonesia, Japan, Korea, Mexico, Spain, Poland, Russia, Vietnam, Ukraine, and UAE. His TOEFL test prep methods have helped hundreds of students succeed in undergraduate and graduate school admissions to pursue a plethora of career tracks with more ease. Currently, this language expert and skillful communicator has set up shop in Dubai, where he is working with Manhattan Review to help students achieve superior scores on the TOEFL exam. Hillel also enjoys scuba diving, snorkeling, and most water sports as well as a great book and any adventure that involves more travel and worldly pursuits.