TOEFL Prep Courses in Doha (Qatar)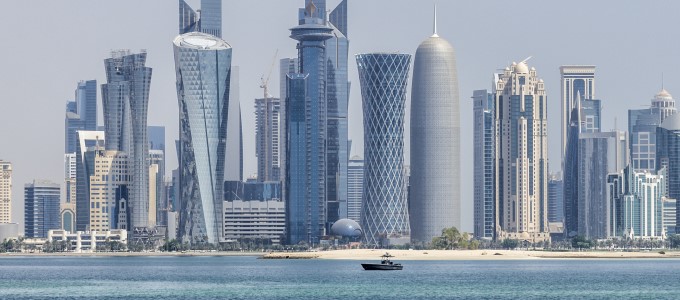 Doha students required to take the Test of English as a Foreign Language (TOEFL) can reach their score goals with Manhattan Review's local test prep services. TOEFL learning plans available in Doha include traditional TOEFL prep courses in on-site format, one-on-one TOEFL tutoring, and online TOEFL classes, and we also provide TOEFL practice tests. Manhattan Review has been the leading test prep company in Doha and other major world cities since our firm was founded in 1999. We have prepared students at all degree levels and in all academic subjects for elite TOEFL scores that meet the highest institutional standards. Our well-qualified instructors teach students how to develop the skills necessary to excel on each section of the TOEFL. Our TOEFL clients also learn the most proven study techniques and testing strategies, which help them maximize their TOEFL scores. We offer convenient scheduling plans that accommodate all of the appropriate application deadlines and allow students to learn at their own pace. For full details on Manhattan Review's TOEFL prep services for Doha students, contact our local office today by phone, by email, or online.
Manhattan Review's TOEFL students have been accepted at the undergraduate and graduate levels to the best universities in the English-speaking world, including Oxford, Cambridge, Harvard, Princeton, the University of Pennsylvania, Johns Hopkins, the London School of Economics, King's College London, the University of Edinburgh, the Massachusetts Institute of Technology, the University of Melbourne, Australian National University, the University of Toronto, and the University of British Columbia. A large number of our former Doha TOEFL students are now working for the city's top companies, such as Qatar Development Bank, Muntazah Oryx Investments, Al Jazeera Media Network, Hamad Medical Corporation, and Qatar Amiri Flight. Many of our past Doha clients have decided to remain in the United States after graduation, and they are now valued employees of Lockheed Martin, Berkshire Hathaway, Walgreens Boots Alliance, New York Life Insurance, and JP Morgan Chase. Become a Manhattan Review TOEFL client today, and start setting the stage for your own future of prosperity and success.
Educational Testing Service (ETS), the administrator of the TOEFL, has not set official passing scores for the TOEFL, which allows individual universities, schools, departments, and degree offerings to establish their own requirements. Test-takers must therefore exercise great care when setting target scores. A graduate school of liberal arts, for example, might have a completely different set of TOEFL benchmarks than those associated with a PhD in the English Department. In most cases, a total score of 100 and sectional scores of 25 each will be sufficient, but many programs even at prestigious universities are willing to accept lower scores. The best approach is to review available information on departmental websites, looking at the requirements of a specific degree program. Manhattan Review's TOEFL instructors have helped our students meet every possible set of TOEFL requirements, at every type of postsecondary institution. Our TOEFL teaching will help you pass the exam and develop the language skills necessary for full assimilation into university life.

Great Course! The structure and framework for negotiating will be helpful going forward.
- Greg (This student took our Negotiation and Decision Making Seminar.)
Doha
Primary Course Venue:

InterContinental
Off Al Wahda Road
West Bay
Doha
Qatar

NOTE: We do NOT typically have staff at the venue, so email us before visiting the venue.
Meet a Doha TOEFL Tutor: Caspar T.
Caspar T. has 15 years of experience as a professional educator, including 10 years teaching TOEFL prep courses and private tutoring sessions. He served as a high school English teacher in his native Cincinatti, Ohio, where he also began his TOEFL career. Caspar first joined Manhattan Review's Doha staff of TOEFL instructors last year, and he is one of our most respected teachers.
Caspar earned a bachelor's degree in education from Ohio State University and a master's degree in education from the University of Ohio. Since moving to Doha, he has helped his TOEFL clients meet the test score requirements of universities in the United States, Canada, Australia, and United Kingdom. In his spare time, he enjoys celebrating his Irish heritage, particularly with Irish music and literature.