TOEFL Prep Courses in Detroit (Michigan)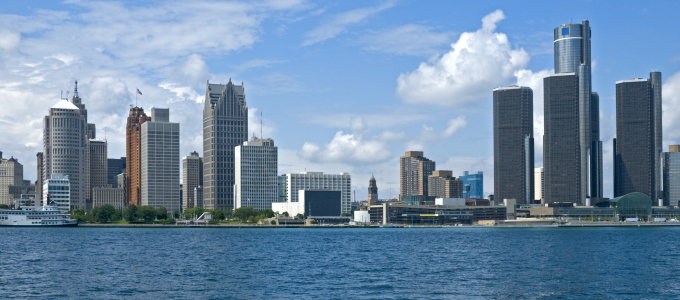 Students looking to sit for and master an upcoming TOEFL exam will find Manhattan Review has the most customizable and successful study plans available. Our friendly administrative staff can help place you with a tutor best suited to your learning needs while working around the busiest of schedules. Along with one-on-one private tutoring in Detroit, students preparing for the exam will find our unique exam prep methods better prepare them for the test. Being the only exam prep company founded by a professor, we scoured the Detroit area for the most knowledgeable instructors who are also passionate about teaching. When combined with our world-class syllabus, year after year we turn out high TOEFL scoring champions. Past students of ours have gained acceptance to Stanford, NYU, Georgetown, USC, Harvard and Columbia. Michigan's esteemed University of Michigan, Michigan State University and Wayne State University in Detroit also have graduated past students of ours.
Mastering the English language is another reason students turn to our industry leading methods. We take the time to craft individual learning plans for each student to access what are your strong and weak areas. No two students are the same or what areas they most need assistance to improve upon. Taking the first step towards the future by preparing for this important exam is simple with our helpful administrative and teaching staff. We truly want to see you succeed. Having dissected and analyzed the exam, we understand the ins and outs and what to expect. Then, we created a curriculum based off these findings for students truly seeking a top score; not just for the masses. Through a rigorous, efficient and effective study plan, our students have been turning out top scores on the TOEFL for over fifteen years.
There is no need to worry once you have joined our time-tested program. We are there to calm your nerves on exam day and be sure you are better prepared. The only decision you will have to make once acing the exam is which well-known college to attend. Investing in your future will pay off tenfold and companies based in Detroit like General Motors, Ally Financial and Quicken Loans will be eager to employ you. A better test score opens the door to the finest learning institutions in America; the best careers are within grasp with a top-notch education from a prestigious school. Don't delay today as we invite you to let us join you on your journey towards a bright future and read a profile of one of our top notch tutors who lives right here in the city of Detroit.

The instructor is patient in his explanation, and he knows the topics really well.
- Chew (This student took our Columbia Business School Communication and Culture boot camp.)
Detroit
Primary Course Venue:

Manhattan Review GMAT GRE LSAT Prep
Detroit Teaching Center at the Marriott
400 Renaissance Drive
Detroit, MI 48243

Phone: (313) 499-0750

NOTE: We do NOT typically have staff at the venue, so email us before visiting the venue.
Meet a Detroit TOEFL Tutor: Danielle T.
Danielle is NYU graduate who has been tutoring since her freshman year. Her areas of expertise include the GMAT, GRE, TOEFL and SAT, as well as language tutoring in English, French and Spanish. Having lived in Paris where she taught English to business executives as well as in Phoenix, Arizona where she advised business owners and delivered seminars, Danielle has enjoyed a thriving career before becoming one of our most sought after tutors.
Graduating from the University of Miami with an MBA in International Marketing, Danielle has a love of language and business. Centering her effective teaching style on personal attention and patience, Danielle receives rave reviews from past students. She knows what it takes to succeed in life as well as on the exam and happily shares this knowledge.
Her husband gained employment as an executive at General Motors and now they happily call Detroit Home. Outside of the classroom, Danielle enjoys running with her very spoiled golden retriever, Hercules. Competed in races around the state of Michigan, Danielle still enjoys traveling even if it is just in a smaller circle these days.