TOEFL Prep Courses in Denver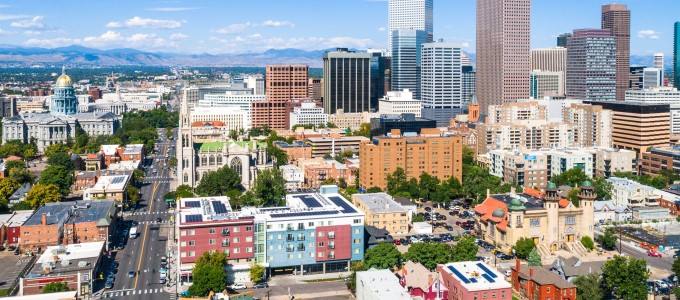 Since the 1960s, the Test of English as a Foreign Language, or TOEFL, examination has been the most widely used standardized of English proficiency in the U.S. and all around the world for non-native English speakers. Not only do colleges and universities use the test to determine acceptance into their programs, but it is also used by medical and licensing organizations as well as by immigration departments as a determining factor in granting visas. As a result, the TOEFL exam can have a significant impact on one's future.
At Manhattan Review, we have worked for over 15 years to develop the best tools and resources for our notorious TOEFL test prep program. No other test prep program offers outstanding tutors, who are current leaders in their professional fields, interactive online courses and practice tests that mimic the real TOEFL examination, all in an effort to help students master the English language. What's more is that our TOEFL test prep program is a la carte, which means that the student gets to tailor the program to suit his/her individual needs, including a flexibility in scheduling, which we realize is very important to the modern student.
Manhattan Review also offers the benefit of a stellar reputation as well. Year after year, past participants of our TOEFL test prep program have gone on to enjoy the benefit of fast acceptance into all the top colleges and universities in Denver. But it doesn't stop there. Past participants have also achieved great success in their chosen fields as a result of being recruited to work for the top employers in the Mile-High City. As you can see, an investment in Manhattan Review's TOEFL test prep is an investment in your future.

She is great! She is able to involve all the participants. She is clear, and she always keeps the attention of the class.
- Matteo (This student took our Columbia Business School Communication and Culture boot camp.)
Denver
Primary Course Venue:

Manhattan Review GMAT GRE LSAT Prep
Denver Teaching Center at the Hyatt
650 15th Street
Denver, CO 80202

Phone: (303) 309-4028

NOTE: We do NOT typically have staff at the venue, so email us before visiting the venue.
Meet a Denver TOEFL Tutor: Maria C.
Growing up in California, Maria always considered being bilingual in English and Spanish as part of the norm. She had no idea that her mastery of the English language would one day prove beneficial to her in a professional capacity. Although, her first real indication was her own exceptional performance on the TOEFL exam, and SAT, prior to enrolling in the University of Southern California at Los Angeles.
After college, Maria landed a promotion to work at the corporate office in Denver for a previous employer, which happens to be a popular sporting goods company. Maria thought that her days of speaking Spanish were over until she arrived in the Mile-High City and assumed her new leadership position. On the job and off, Maria discovered a niche that she could help fulfill by tutoring English. It didn't take long after that for her find out about our superior test prep services at Manhattan Review in Denver. That was seven years ago.
Since 2008, Maria has been a member of our exceptional team at Manhattan Review, providing the most effective TOEFL test prep tutoring options to our students in the Denver Metropolitan Area. Our Denver students love working with Maria because she is so down-to-earth and she has first-hand knowledge of what it's like to learn to master another language. Over the course of the last seven years, Maria has worked with our developers to streamline our state-of-the-art program to reflect the real concerns of students learning to be proficient in English, particularly as it relates to achieving a high score on the TOEFL exam.
Over the years, Maria has become quite the fan of the city of Denver, taking in Colorado Rockies and Denver Broncos games, in her spare time with her husband, Eddie. Although Eddie is actually a native of the Denver area, Maria always tells people that she's the bigger Broncos fan in their house, between the two of them. But, when students get the chance to see pictures of her golden retriever, Summer, all dressed in Broncos gear, it's clear that Summer may have them both edged out.