IELTS Prep Courses in Colorado Springs (Colorado)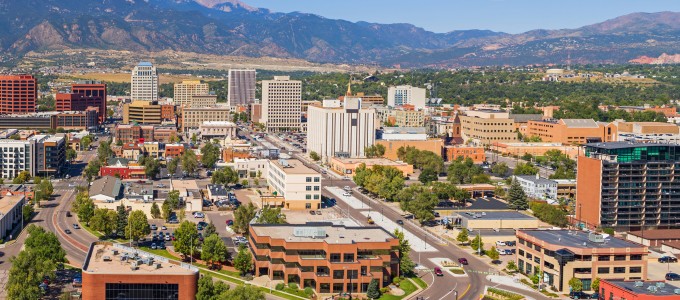 Students in the Colorado Springs area who are looking to take the International English Language Testing System, or IELTS, may find that the task of learning English for a test that is more accepted in the United Kingdom than the United States is a difficult prospect. Manhattan Review has been helping students with their IELTS preparation since 1999, and as the exam has grown in recognition among schools outside of the UK, our instructors have become increasingly prepared in their teaching methods to help students who are looking to prepare themselves. The test preparation methods than Manhattan Review has to offer are the best in the area and are designed and updated so as to continue being helpful to students even if the IELTS undergoes formatting and content changes. Manhattan Review can offer students looking to prepare themselves for the IELTS exam group courses, private tutoring, and practice exams in order to help themselves learn the material and formatting of the exam.
The study options that Manhattan Review offers students looking to prepare for the IELTS exam come with their own unique benefits that make them ideally suited for anyone's study plan. Group courses and private tutoring can be taken either in-person or online depending on what the student feels is the best option for their study plans. Students who work with a private tutor in-person can meet them at a mutually agreed upon location that allows for convenience on both sides, and tutors can offer their students a customizable learning plan that allows for strengths and weaknesses to be considered and adjusted for as necessary to allow for a stronger performance on the day of the exam. Students can also take advantage of the group courses and private tutoring in combination with each other and the practice tests that Manhattan Review keeps updated to reflect the current state of the IELTS exam.
Students who have taken advantage of the study preparation options that Manhattan Review offers for the IELTS exam have gone on to have a stronger grasp of the English language, which has been a benefit both as a general life skill and in the context of academic preparation. Students have managed to use their greater command of the English language to gain a higher score on the day of the IELTS exam thanks to their instructors giving them a greater grasp of the material and stronger test-taking skills in fields such as time management. Manhattan Review students have managed to take advantage of their higher IELTS exam scores to get into schools both in and out of the Colorado Springs area. Local schools such as University of Colorado at Colorado Springs and Colorado College and prestigious universities that take the IELTS exam such as Harvard, Oxford, Cambridge, University of Chicago, and many more. Students have also translated their stronger command of English into careers with Fortune 500 companies such as Apple, Microsoft, Bank of America, and more. Call or email an academic program advisor today to learn more about Manhattan Review's study options for you.
Meet a Colorado Springs IELTS Tutor: Emmett C.
Emmett C. grew up in the Toronto area, but moved to Colorado Springs permanently after he finished his education at University of Colorado at Colorado Springs. He gained his Master's degree in education, and is currently working as a French teacher in the Colorado Springs area, in addition to being a tutor for the TOEFL and IELTS exams with Manhattan Review.
Emmett grew up in a family that spoke both French and English, and also learned other languages like Spanish and Latin in both his spare time and during his education. He uses his knowledge of Latin to help his students understand the meaning behind certain words in the English language, and applying that knowledge to the TOEFL and IELTS exams. When he is not teaching or tutoring students, Emmett likes to spend his spare time snowboarding.