TOEFL Prep Courses in Cleveland (Ohio)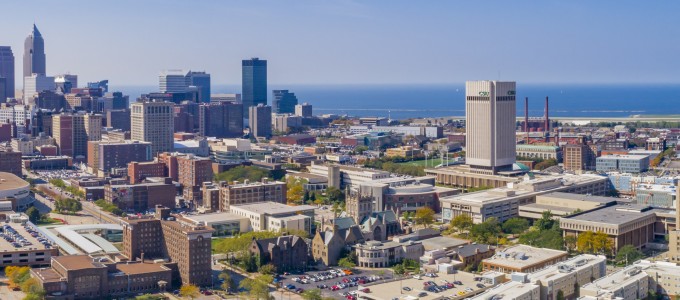 Students who are preparing for the Test of English as a Foreign Language (or TOEFL) may find that the potentially difficult process of learning the English language requires some instruction to help with ensuring a stronger performance on the day of the exam. Manhattan Review has been helping students with their TOEFL preparation since 1999 and is the best resource for students in the Cleveland area looking for assistance with the process of preparing for the exam. With a variety of options available to students that can be taken either individually or in combination with one another, students who work with Manhattan Review have a plethora of options available to them that can lead to success. Students who take advantage of the group courses, private tutoring, and practice exams that Manhattan Review can potentially offer to students will also be able to use the unique benefits that set Manhattan Review apart as the best resource for TOEFL preparation in the Cleveland area.
Students who work with Manhattan Review for TOEFL exam preparation will find that their instructor is both experienced with helping students learn the English language for the TOEFL and IELTS exams, and also able to potentially customize the lesson plan to fit the student's strengths and weaknesses if they are working as a private tutor for that student. Manhattan Review's instructors remain updated on the current layout of the exam to ensure that they can accurately assist their students with the process of preparing for the exam, and students who utilize the practice tests that Manhattan Review provides will find that they are updated on an annual basis to accurately reflect the current incarnation of the TOEFL exam's formatting and content. Manhattan Review also provides students who are working with an in-person tutor the ability to work at any mutually agreed upon location in the Cleveland area to ensure both parties have a convenient commute.
Students who have worked with Manhattan Review for assistance with their preparation on the TOEFL exam have managed to both gain a higher score on the day of the exam, and a greater grasp of the English language that has served them well in contexts outside of preparing for and taking the TOEFL. Students who have worked with Manhattan Review for their TOEFL exam preparation have managed to use their higher scores to gain acceptance at a wide variety of universities, including Cleveland schools such as Case Western Reserve University and Cleveland State University, and schools outside of the area such as Harvard, Yale, Stanford, Columbia, Oxford, Cambridge, University of Chicago, New York University, Kenyon, Penn State, UCLA, and many others. Students have also translated their academic backgrounds and improved English language skills into careers at a wide variety of businesses, including Cleveland-based companies such as Sherwin-Williams and the Cleveland Clinic. Call or email one of Manhattan Review's academic program advisors today to learn more.

Great Course! The structure and framework for negotiating will be helpful going forward.
- Greg (This student took our Negotiation and Decision Making Seminar.)
Cleveland
Primary Course Venue:

Manhattan Review Prep
Hilton Cleveland Downtown
100 Lakeside Ave E
Cleveland, OH 44114

Phone: (212) 316-2000

NOTE: We do NOT typically have staff at the venue, so email us before visiting the venue.
Meet a Cleveland TOEFL Tutor: Dan S.
Dan S. is a native to the Cleveland area who grew up in a family that spoke both English and Italian at home. He attended college at Northwestern University and gained a Bachelor's degree in English, and has helped a wide variety of students with learning the English language for both academic purposes and standardized tests such as the TOEFL and IELTS.
Dan's immersion methods and ability to adjust the curriculum as needed to reflect the skillsets of his students in the English language has helped many students in the Cleveland area gain a better grasp of both the English language and the material required for standardized tests such as the TOEFL. In his spare time, he likes to do jigsaw puzzles.