TOEFL Prep Courses in Cincinnati (Ohio)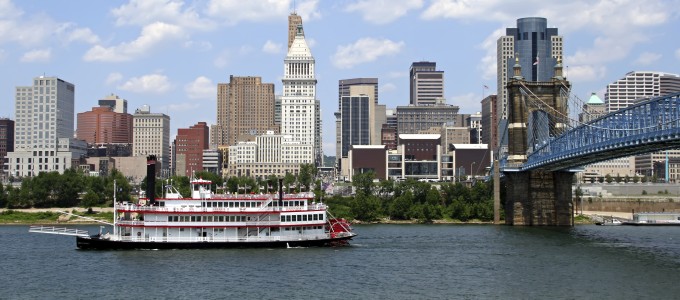 For those searching for a TOEFL study guide, Manhattan Review has the ultimate program to assist you in acing the exam. Mastering the English Language can be a challenge, and whether you are just looking for a world-class syllabus or perhaps need more one-on-one attention, our services cover it all. Past students have discovered our unique test prep methods help them get into their first choice school year after year.
In order for our pupils to succeed on the test and take the next step in their education in the United States or abroad, we have made it our priority to learn the Test of English as a Foreign Language from top to bottom. For fifteen years we have sought out and hired the best TOEFL tutors - teachers who are not only knowledgeable but are passionate about teaching others the English language. We offer strategic prep courses in Cincinnati, private tutoring as well as Interactive Online Courses. Our programs have been used by students all over the globe. Students looking for a top notch TOEFL prep program will find ours to be rigorous, intensive and in the end, rewarding.
By deconstructing the exam, we will teach you techniques proven to help you be confident on exam day. Through efficiency, passion and over-all a knowledgeable staff, students have increased their TOEFL scores with Manhattan Review since 1999. Every year we add to our list those who meet their goal of getting accepted into their first choice school through taking our Interactive Online Courses, exam prep courses or private tutoring.
Together these learning plans have proven that Manhattan Review's prep methods are unmatched. Simply choose the style that best fits how you learn and we will match you up with one of our many professional and talented Cincinnati tutors. Take the time to prepare for the TOEFL using our tailor-made tutoring plans in order to meet and exceed your goals.

The accent reduction section is very effective.
- Nan (This student took our Columbia Business School Communication and Culture boot camp.)
Cincinnati
Primary Course Venue:

Manhattan Review GMAT GRE LSAT Prep
Cincinnati Teaching Center at the Marriott
151 Goodman Drive
Cincinnati, OH 45219

Phone: (513) 297-1580

NOTE: We do NOT typically have staff at the venue, so email us before visiting the venue.
Meet a Cincinnati TOEFL Tutor: Danielle T.
Beginning her freshman year at Barnard College in New York City, Danielle tutored her peers in a multitude of subjects. Her vast range of knowledge encompasses the TOEFL, SAT, GRE, GMAT and language tutoring in Spanish, English and French. In fact, Danielle lived aboard in Paris for two years where she taught English to business executives around the world. Her ease in public speaking comes naturally to her and she has been known to deliver business seminars and advise business owners as well. Her occupation before coming to Manhattan Review was as a branch officer manager for a reputable translation company.
Danielle has since graduated with her MBA in International Marketing from the prestigious The University of Ohio. Her teaching style is focused on personal care and patience. This makes her extremely effective in teaching the English Language which can be cumbersome at times. Danielle's patience has been likened to that of a mother deer as she helps her newborn up each time they fall. Danielle understands what is necessary to obtain a top score on the TOEFL and she vows to help each of her students up every time they struggle and worry they can't go on. Using vocabulary tongue twisters and punctuation games to keep the classroom lively, Danielle's strives to help each student increase their TOEFL score.
Danielle is one of Manhattan Review's most successful and popular TOEFL instructors. She uprooted her husband from the East Coast and resettled in Cincinnati, where he accepted a full time position at the Kroger Company. The two now live in downtown Cincinnati with their very loved, and spoiled, Boston Terrier. They frequently walk their dog, Paul Revere, across the mile-long Cincinnati Skywalk for a breakfast of goetta sausage; a German-inspired Cincinnati specialty breakfast meat. Paul Revere even gets a bite or two.