TOEFL Prep Courses in Cape Town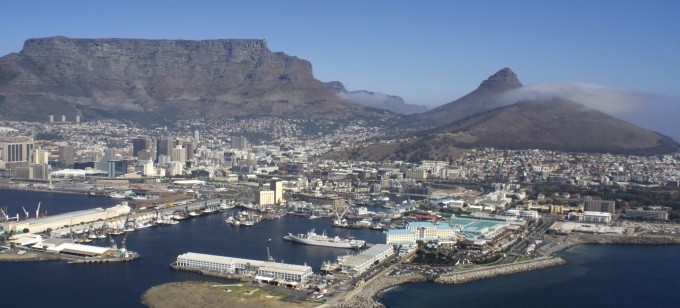 TOEFL Preparation in Cape Town (South Africa)
Are you a non-native English speaker brushing up on your language skills for the TOEFL? Maybe you are completely fluent in the language, but you are applying to study abroad at a school that requires TOEFL exam results. Either way, Manhattan Review is here to help you prove your language proficiency with a top TOEFL test score.
Choose from a series of full-length classroom courses, one-on-one private tutoring sessions, or Interactive Online Courses to properly prepare for this exam. No matter which platform you choose, you will be paired with a TOEFL instructor ready to help you achieve solid results. With our convenient location in Cape Town, you'll have all the tools and resources you need at the ready.
Manhattan Review opened its doors to students back in 1999. Since then, we have become the industry leader in test preparation. Over the years, we have deconstructed each section of this Test of English as a Foreign Language, and we know exactly what you will encounter on the exam. Language can be a difficult subject after the early learning years. Our test prep company recognizes that there is no one-size-fits-all approach to mastering this material. That's why we have developed a customizable course syllabus that will break down the TOEFL in a format that is easy to use, understand, and apply to exam answers.
Our skilled TOEFL instructors can work with you in Cape Town to give you the best test prep support to boost your score. Since language barriers hold back progress, most of our TOEFL tutors are bilingual or even multilingual. This will help you build a bridge and keep your communications comfortable. With a top score, you'll be eligible to attend one of the best colleges or universities worldwide.
In the past, we have helped students achieve top TOEFL scores and graduate from schools including Harvard University, Yale, Stanford, Brown, Columbia, Princeton, University of Pennsylvania, and many more. In addition to the top-tier Ivy Leagues in the United States, we can help you strengthen your candidacy at English-speaking schools throughout North America, Europe, Asia, Africa, and Australia.

My classes with Mr. Scheno were perfect to prepare for the actual TOEFL test – I can give my total recommendation for attending his classes. During our first appopintment he analyzed my strengths and weaknesses to set up my personal course syllabus. These customized classes improved my writing, speaking, reading and listening abilities a lot and raised my confidence to succeed the TOEFL test, which I in fact succeeded. At any time, Mr. Scheno responded rapidly and accurately to my questions and was available even beyond classes. It was a great and successfull experience to work with Mr. Scheno. Many thanks!
- Mirco (This student took TOEFL tutoring)
Cape Town
Primary Course Venue:

Southern Sun Cape Sun
Strand Street
Cape Town Central 8000, South Africa

NOTE: We do NOT typically have staff at the venue, so email us before visiting the venue.
Meet a Cape Town TOEFL Tutor: Pieter S.
Pieter earned his undergraduate degree from the world-class Stellenbosch University where he concentrated his studies in Education. Studying at a predominantly Afrikaans-medium university, Pieter drew from his bilingual upbringing where Afrikaans and English were spoken equally in his household.
He continued to achieve his Masters of Education and became a grade school teacher at a nearby Stellenbosch school. Several years later, he relocated to Cape Town, where he exceled as an English teacher for kids ages 14 through 17. Not a large leap but certainly one that makes sense, Pieter has been an exemplary TOEFL tutor with Manhattan Review. Able to breach those language barriers and tap into his personal and professional experiences, he helps students reach the highest percentile results.
Pieter engages students in conversation – sometimes in two different languages. Breaking down walls and building up language confidence, he helps his students get a handle on all the nuances of the English language. He won't drill students with facts and flash cards about word meanings and definitions, grammar, and syntax. Instead, he leverages the course syllabus to bring his classroom to life. His past students have said that their language skills were taken to a whole new level. In fact, when TOEFL testing rolled around, the exam becomes effortless when those verbal skills flow with fluent comprehension.