TOEFL Prep Courses in Cairo (Egypt)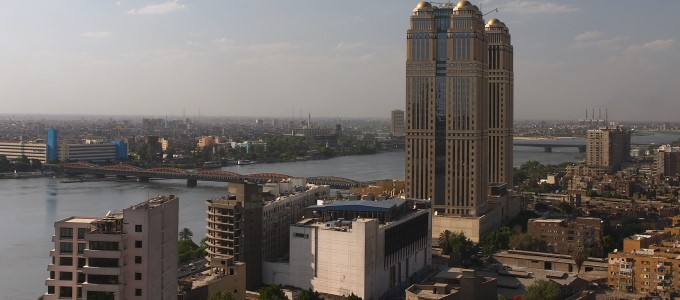 The internet-based version of the Test of English as a Foreign Language (TOEFL) is a widely respected assessment of functional English skills that is accepted by the vast majority of universities in the English-speaking world. Manhattan Review is Cairo's most trusted resource for effective TOEFL preparation services, including on-site TOEFL prep courses, interactive online TOEFL prep courses, TOEFL private tutoring, and TOEFL practice tests. All of our TOEFL learning plans are based on an intimate understanding of the pedagogical philosophy behind the TOEFL, which evaluates the ability to synthesize language skills rather than testing individual aspects of language study in isolation. Since the goal of the TOEFL is to ensure that international students can both succeed in coursework and conduct their everyday lives on college campuses, our TOEFL offerings strive to produce English speakers with broad language abilities. Manhattan Review's TOEFL prep in Cairo will therefore do more than simply teach you how to receive passing TOEFL scores. Our instruction will also help you become a fully integrated member of your university's community.
TOEFL students are urged to conduct detailed research on the TOEFL requirements of their chosen programs. It is surprising how much variation there can be in the TOEFL expectations stipulated by the various departments within a university. Minimum TOEFL scores at the University of Michigan, for example, can vary by more than 20 points. Applicants to UM's PhD program in English language and literature are expected to submit TOEFL composite scores of at least 106. The PhD offering in the College of Pharmacy, by contrast, has a much lower standard for its applicants (total score of 84 or higher). The quantitative finance and risk management program in the Department of Mathematics is between these two extremes and is satisfied with a composite score of 95. Some departments at UM also have minimum subscore requirements. The College of Engineering, in addition to expecting a total score of 88, mandates listening and reading scores of at least 23 each and speaking and writing scores of at least 21 each.
Manhattan Review's TOEFL learning programs have helped thousands of students pass their TOEFL requirements and begin undergraduate or graduate degree programs at top schools such as Stanford, Princeton, Yale, Harvard, MIT, Columbia, Brown, Dartmouth, the University of Virginia, UC Berkeley, the University of Michigan, Georgetown, Oxford, Cambridge, the University of Toronto, and many more. A number of our past students have accepted jobs at Cairo firms upon completion of their degree programs, including Orange Egypt, Core Republic, EUC Construction, and 123. An even larger number have been hired by Enterprise Products Partners, Twenty-First Century Fox, Valero Energy, Massachusetts Mutual Life Insurance, Lockheed Martin, and other Fortune 500 companies. Enroll in Manhattan Review's Cairo TOEFL prep courses or private tutoring, and you'll soon be on your way to passing the TOEFL and getting off to a promising start at a top university.

I highly recommend Manhattan Review's TOEFL preparation course for anybody interested in taking the exam. I took an intensive course and took the exam only after 4 weeks of classes, and got a 116 score. The teaching method is excellent. It focuses on techniques and strategies that allow students to understand exactly what is required to succeed on examination day. Tutors are very flexible and willing to adapt to the student's schedule, as well as reachable and always ready to help and follow up on whatever the student might need.
- Virginia (This student took our TOEFL classes in NYC)
Cairo
Primary Course Venue:

InterContinental Citystars Cairo
Corniche El Nil
Cairo 11511, Egypt

NOTE: We do NOT typically have staff at the venue, so email us before visiting the venue.
Meet a Cairo TOEFL Tutor: Peggy C.
Peggy C. has over 20 years of experience as a teacher of English as a second language and as a classroom instructor and prep tutor for the TOEFL. She has lived and worked in the United States, Europe, and Egypt, and she has been teaching in Cairo since 2016. Her TOEFL and language students have come from more than 50 countries around the globe, and from almost every major linguistic background.
Peggy is a graduate of Yale University (bachelor's degree in French language and literature), and she also holds a master's degree in teaching English as a second language (TESOL) from the New School in New York City. She is a married mother of two grown children, both of whom have become educators themselves. Her hobbies include fusion cuisine, various Latin dances, and staying in touch with friends back in her native Oklahoma City, Oklahoma.