TOEFL Prep Courses in Brussels (Belgium)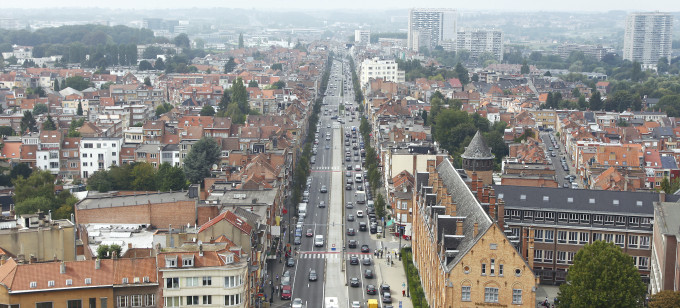 Brussels students preparing for the Test of English as a Foreign Language (TOEFL) can achieve their score goals and dramatically improve their language skills with Manhattan Review's TOEFL prep services. We offer on-site TOEFL prep courses, which meet at convenient locations in Brussels, for students who prefer the standard classroom experience. Manhattan Review's online TOEFL classroom instruction offers the same degree of effectiveness, but with the added convenience of remote study from anywhere with an internet connection. Manhattan Review also provides one-on-one TOEFL tutoring, and this mode of delivery may also be taken either online or on-site. All students can enhance their TOEFL learning programs with Manhattan Review's TOEFL practice tests, which help students and instructors target areas of need and precisely assess skill improvements. Manhattan Review is an international test prep company that has been successfully preparing students worldwide for the TOEFL and other standardized tests since 1999. Our students come to us from nearly every cultural and national background and every level of English language ability. Get started on your best possible TOEFL program in Brussels today by contacting Manhattan Review for more information on our TOEFL services.
The TOEFL learning process begins with an assessment of the score requirements of the undergraduate or graduate degree programs the student is targeting. Levels of fluency have been ranked and associated with TOEFL score ranges. Composite TOEFL score ranges have been classified as follows: "expert" (118-120), "very good" (110-117), "good" (94-109), "competent" (60-93), "modest" (35-59), "limited" (32-34), and "extremely limited" (0-31). We are not aware of any postsecondary programs that require their candidates to test at the "expert" level, and the "very good" standard is only used by a handful of schools. A TOEFL score in the "good" range will be acceptable to almost all postsecondary programs at the bachelor's, master's, or doctoral levels, although there may be specific requirements for individual TOEFL sections (these typically depend on the most important skills for a given academic discipline). Students should start their TOEFL study with a comprehensive evaluation of the TOEFL standards they will be expected to meet, and they should be careful to review these standards in detail with the above guidelines in mind.
Manhattan Review's TOEFL prep courses and private tutoring in Brussels and other major world cities have facilitated countless passing TOEFL scores and acceptances to elite schools such as the University of Virginia, Stanford, the University of California-Berkeley, Johns Hopkins, Harvard, Princeton, Georgetown, Dartmouth, and the University of Michigan. In addition to learning the skills necessary to excel on the TOEFL, Manhattan Review students learn how to become better communicators in written and spoken English, which is just as important for success in university coursework and later careers. Some of our past Brussels TOEFL clients have chosen to stay in the USA after being offered jobs at Fortune 500 companies, such as United Technologies, Walgreens Boots Alliance, CVS Health, Prudential Financial, and Berkshire Hathaway. Others have returned to Brussels to accept job offers from the city's best companies, including National Bank of Belgium, TCR International, Skytech Helicopters, Cofinimmo, and AG Insurance. Acceptance to a great university degree program requires you to prove that you have the appropriate language skills, and to a great extent, your success in the English-speaking world (in both the educational and professional worlds) will be determined by those skills. Start working toward elite TOEFL scores and the development of essential language abilities today with Manhattan Review's TOEFL prep services in Brussels.

Helpful! Very thorough.
- Kate (This student took our Negotiation and Decision Making Seminar.)
Brussels
Phone: +32-2-808-5163

Primary Course Venue:

Sheraton Brussels Hotel
Place Rogier 3
Brussels 1210, Belgium

NOTE: We do NOT typically have staff at the venue, so email us before visiting the venue.
Meet a Brussels TOEFL Tutor: Gunnar F.
Gunnar F., originally from Stockholm, Sweden, is a graduate of New York University (BA in English) and American University (master's degree in education). He has been a TOEFL prep tutor and TOEFL classroom instructor in New York, Washington, and Brussels since 2011. He has taught TOEFL students from all over the world, and he has taught students at every level of English language proficiency.
Gunnar considers the academic strengths and weaknesses of each individual student while implementing his TOEFL instruction. "Every student has a different set of individual learning needs," he says. "I design my teaching to improve those specific weaknesses by taking advantage of individual student strengths." Gunnar currently lives in Brussels with his wife and two children. His hobbies include billiards, archery, and following the Swedish Hockey League.