IELTS Prep Courses in Bronx (New York)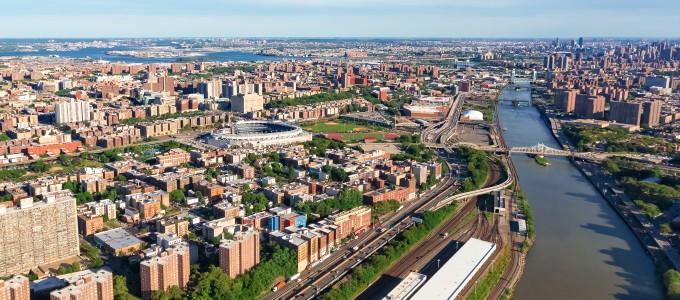 While the International English Language Testing System, or IELTS, is a more popular standardized test in the United Kingdom than in the United States, it is still an increasingly accepted standardized test for ESL students looking to demonstrate their capabilities in the English language. Manhattan Review has been helping ESL students with their preparation for the IELTS exam since 1999, and is the best resource for students in the Bronx area looking to prepare for the IELTS and other standardized tests. Students who work with Manhattan Review for the process of preparing for standardized tests such as the IELTS have access to a wide variety of options that can be taken either individually or in combination with one another, such as group courses, private tutoring, and practice exams. Students who work with Manhattan Review also have the ability to utilize a variety of benefits to assist them in the process of learning the material on the exam.
Manhattan Review's private tutors can offer their students flexible scheduling and the ability to customize their lesson plan to fit the strengths and weaknesses of the student looking to thoroughly prepare themselves for the test. ESL students who work with a Manhattan Review instructor have the ability to take their group courses or private tutoring either in-person or online depending on what they feel is the best option for them. Regardless of what they opt for, Manhattan Review instructors have several years of experience in helping New York City's large population of ESL students with learning the English language for exams such as the TOEFL and IELTS. Students who work with an in-person Manhattan Review tutor also have the ability to work at any mutually convenient location in the New York City area to ensure both parties have a convenient commute and mutually amenable location for the purposes of studying for their standardized test.
ESL students who have worked with Manhattan Review for the process of learning the material that is covered on the IELTS exam have managed to translate their increased grasp of the English language into both a stronger performance on the day of the test and the ability to generally utilize their stronger command of the language for purposes outside of academia. Students who have worked with Manhattan Review have used their improved scores on the IELTS exam to get into schools such as Harvard, Yale, Stanford, Oxford, Cambridge, Emory, Brown, Massachusetts Institute of Technology, University of Chicago, Kenyon, New York University, Columbia, and many others in and out of the New York City area. Students have also translated their academic backgrounds at these schools into careers at a wide variety of companies, including Fortune 500 companies such as Walmart, Apple, Verizon, and more. Call or email an academic program advisor today to learn more.
Meet a Bronx IELTS Tutor: Michael S.
Michael S. grew up just outside of the New York City area, but moved to the Bronx shortly after finishing his education at Sarah Lawrence, where he gained a Master's in English and began subsequently working as an English teacher. He now works as a tutor with Manhattan Review a wide variety of students with the process of learning the material on standardized tests.
In addition to helping ESL students who are looking to learn the material covered on the TOEFL and IELTS, Michael also helps students with learning other languages and also assists with a wide variety of other standardized tests that require strong English language comprehension, such as the GMAT, GRE, SAT, and ACT. In his spare time, he collects and sells rare books.