TOEFL Prep Courses in Boston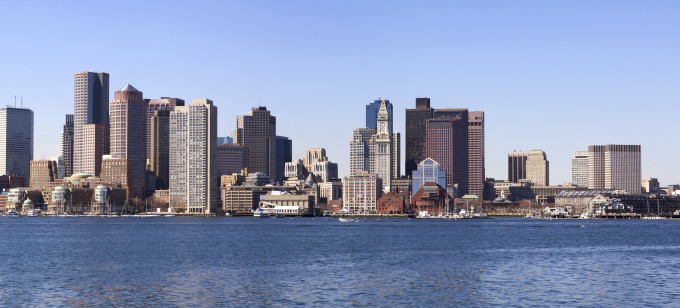 TOEFL Preparation in Boston (Massachusetts)
Manhattan Review is an established leader in test prep services, and our understanding of the TOEFL can help you ace this exam. For Boston-area students ready to take the TOEFL, our study guide and strategic methods will streamline the most direct route to your test success. Language can be a difficult subject matter because of all the memorization it takes to master vocabulary. While there's a time and a place for flashcards, there are more efficient means to enter the TOEFL fully prepared and confident. We have helped hundreds of students in Boston boost their test scores, including the TOEFL.
If you want a learning plan that fits your individual learning style, strengths, and weaknesses, learn more about our accomplished TOEFL tutors and how they help you reach your academic goals. In Boston, you can choose from our highly praised test prep courses as well as private tutoring services and Interactive Online Courses. Let us help you reach new heights in your educational goals by conquering this English Language test. Get the material you will need to learn in a format that is easy to understand and translates to the highest possible scores on the TOEFL.

The lessons are well-structured. The presentation session is very helpful. The instructor is very friendly and responsive to students' questions.
- Sanido (This student took our Columbia Business School Communication and Culture boot camp.)
Boston
Primary Course Venue:

Manhattan Review GMAT GRE LSAT Prep
Boston Teaching Center at the Sheraton
39 Dalton Street
Boston, MA 02199

Phone: (617) 861-4086

NOTE: We do NOT typically have staff at the venue, so email us before visiting the venue.
Meet a Boston TOEFL Tutor: Tony R.
Tony is a bilingual speaker of English and Spanish. His mother grew up in Buenos Aires, Argentina, so he was exposed to both languages growing up. This must have helped the synapses in his brain stay open, as Tony has always been a lover of language who picks up new dialects almost effortlessly. Tony took Latin for five years in high school, scoring a 5 on the AP exam for Latin. He also took Spanish from 6th grade to senior year of high school, scoring a 5 on the Spanish AP exam as well. During high school, Tony spent a summer with a host family in Barcelona, Spain, where he tutored middle and high school students.
In 2007, Tony graduated from Northeastern University with a Bachelor's degree in Linguistics, where he focused on phonetics and speech. He applies these fields to teaching correct pronunciation to his pupils. Tony also participated in Northeastern's peer-tutoring services as a foreign language instructor, focused on Spanish but also dabbling in French and Italian. After graduating, Tony obtained a Cambridge CELTA certificate to teach English as a foreign language to adults. Today, Tony has teamed up with Manhattan Review in Boston for tutoring sessions that cater to visual, auditory, or kinesthetic learners. Find out how Tony's wide-ranging and far-reaching experience teaching language can help you improve your score on the TOEFL.