TOEFL Prep Courses in Bellevue (Washington)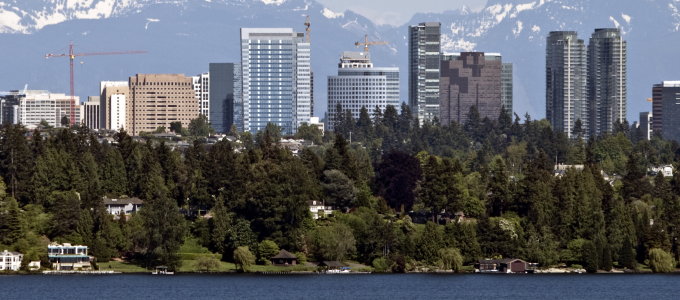 Students looking for a study guide for the TOEFL, will find Manhattan Review has the world class program to master this exam. Over the past fifteen years, we have made it our business to learn the TOEFL inside and out. We took it apart and crafted a study plan designed to help boost or improve student's TOEFL scores. Being the only test prep company founded by a professor, we carefully hired the best educated and most passionate instructions to spin our curriculum and produce top scores. Right here in Bellevue, students have receive one-on-one attention and get into the most well known schools in the nation. To name a few, Harvard, Cornell, Brown, Yale, MIT and Columbia for example. Other past students of ours who wanted to enjoy in state tuition in Washington have attended the University of Washington, Washington State University, Bellevue College and Gonzaga University.
Mastering the English language can be overwhelming. If you are looking to take the TOEFL, or even just improve your English skills, our courses can help you reach your goals. Having a private tutor has proven to improve test scores. Our top notch teachers are passionate about their students success and this is evident in their determination during sessions to ensure you feel confident on exam day. Our instructors will take the time to learn your unique learning style in order to teach to your specific way of learning. An individual study plan along with flexible course options like our Interactive Online Courses, private tutoring and traditional courses make it easy for students to learn the core subject areas in a way that works best for them. No two students are the same and at Manhattan Review we realize that and have created the most customizable and personalized curriculum in the industry. Let our world class professors help you achieve an undeniable score on the TOEFL and walk the halls of the most well-known schools in the world.
Have a first choice school you'd like to get into? We have the resources, tools, study guide and most sought after instructors at your fingertips. Beginning with the benchmark book series in exam prep, Turbocharge your Prep, Manhattan Review has been the leader in the standardized test industry for over fifteen years. Our friendly administrative staff carefully places each student with a private tutor who best suits your unique learning style. The competition to gain acceptance into the finest institutions has only gotten stiffer through the years. A top TOEFL score will open the doors to the college of your choosing and more. In fact, past students of ours have boasted letters of acceptance into multiple top schools and had to make the difficult decision of which distinguished program is right for them. Thankfully, our tutors are also trained at helping students decide which school is the best choice given their goals. We invite you to learn about one of our top notch tutors right here in Bellevue.

The instructor is patient in his explanation, and he knows the topics really well.
- Chew (This student took our Columbia Business School Communication and Culture boot camp.)
Bellevue
Primary Course Venue:

Manhattan Review GMAT GRE LSAT Prep
Bellevue Teaching Center at the Hilton
300 112th Avenue Southeast
Bellevue, WA 98004

Phone: (425) 449-4102

NOTE: We do NOT typically have staff at the venue, so email us before visiting the venue.
Meet a Bellevue TOEFL Tutor: Danielle T.
Danielle has experience tutoring since her freshman year at Barnard Colle in New York City. She is trained in GMAT, GRE, SAT and TOEFL test prep as well as language tutoring for English, French and Spanish. While she has lived all over the world, she calls Bellevue home. During her time in Phoenix, Arizona, Danielle advised business owners and delivered seminars and while in Paris she taught English to business executives.
Before coming to Manhattan Review as a full-time instructor, Danielle was a branch office manager for a translation company. She graduated from the University of Washington with an MBA in International Marketing. Her extremely effective teaching style is centered around personal care and patience. Over time, she has become one of the most popular TOEFL instructors at Manhattan Review. Her husband works at the Starbucks headquarters and they reside in downtown Bellevue with their very spoiled Jack Russel Terrier named Coco.