TOEFL Prep Courses in Bangkok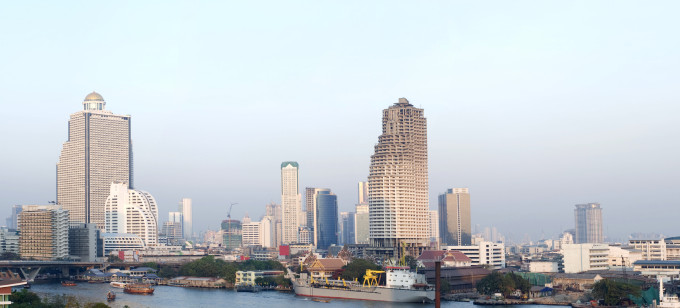 TOEFL Preparation in Bangkok (Thailand)
Are you a non-native English speaker studying for the TOEFL? Or, maybe you are completely fluent in the language, but you have lived outside the United States and are seeking entry to a U.S. college or university. Either way, you don't need to brush up on your language skills by cramming with flashcards or fretting about taking the test. Since 1999, Manhattan Review has been making the TOEFL Exam more approachable and assessable to students who are proving their language proficiency.
Our skilled TOEFL instructors can work with you in Bangkok to give you the best test prep support to boost your score. This can help you get accepted to more colleges and universities and hear "Yes" more often from admissions departments across Europe and North America. You can choose the learning style that makes you the most comfortable.
Try an Interactive Online Course if you want to learn from the comfort of your own home or office. Take your seat in the full-length classroom course for an energized, structured environment where education can come easily to you. Or, set up time to study with a private tutor who has first-hand experience with and/or exposure to the TOEFL Exam. At Manhattan Review, we believe that language should not be a barrier to your success, wherever your academic and career tracks may take you. And many of our TOEFL tutors in Bangkok are bilingual or multilingual, so communication problems will never arise. Take the leap from Thai-speaking Bangkok to study abroad, starting with a course syllabus and practice tests that will help you master this material.

The accent reduction section is very effective.
- Nan (This student took our Columbia Business School Communication and Culture boot camp.)
Bangkok
Primary Course Venue:

Sheraton Grande Sukhumvit
250 Sukhumvit Road
Bangkok 10110, Thailand

Phone: +66-6-0003-5529

NOTE: We do NOT typically have staff at the venue, so email us before visiting the venue.
Meet a Bangkok TOEFL Tutor: Antonia B.
Antonia is a patient and considerate tutor who troubleshoots problem areas and creates interactive learning plans with our TOEFL course syllabus. Encouraging and positive, this instructor will help you gain the confidence you'll need to score your highest on the TOEFL exam in Bangkok. Antonia graduated from Brown University with a double major in English Language and Literature and Southeastern Asian Studies. She spent several semesters abroad during her time at the University, a cultural immersion that helped her pick up Thai a bit more everyday. Antonia had been fascinated by Thailand ever since she was younger and knew she wanted to live abroad one day.
After graduating, she joined the Peace Corps and spent several years traveling the globe. Antonia did eventually make it to Bangkok and now, her deep-rooted understanding of how language develops is at the heart of her TOEFL test prep. Whether she is giving her students the building blocks to learning language or is helping prepare her pupils for the actual test, she brings an unparalleled amount of wisdom to the table. She is sure to engage any student in a spirited conversation. Often times, these are students who had no idea they were capable of communicating in such a way. She also serves as an English teacher, private tutor, and captain of the girl's volleyball team at a local middle school.