TOEFL Prep Courses in Athens (Greece)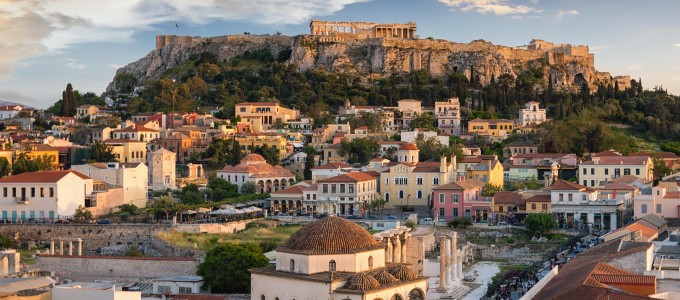 The TOEFL examination, well-known as the Test of English as a Foreign Language, stands as a preeminent and extensively embraced standardized test designed for ESL students seeking to exhibit their profound proficiency in the English language. This popular assessment is an indispensable measure for countless reputable institutions, demanding a deep command of the English language, as it showcases one's linguistic aptitude and mastery. Manhattan Review stands as an unrivaled choice for students residing in Athens who aspire to receive comprehensive support for the TOEFL exam. With an illustrious history from 1999, we have been diligently catering to the academic needs of Athens students, specifically in TOEFL preparation. Manhattan Review has assisted Athens' substantial residents of ESL speakers in mastering the English language for exams such as the TOEFL. We provide an extensive range of options tailored to students in Athens, ensuring they acquire a comprehensive grasp of the exam's content. These options encompass group courses, private tutoring, and practice exams, all available in diverse and convenient packages customized to suit each student's educational journey.
By partnering with Manhattan Review, students can unlock many advantages to enhance their TOEFL exam preparation. They will be guided by instructors with an impeccable track record of assisting countless ESL students in Athens with their standardized test readiness, specifically for the TOEFL exam. Manhattan Review offers a range of options for students to access our popular group courses and private tutoring services. Whether they prefer the convenience of online learning or the personal touch of in-person instruction, we cater to their individual preferences. Our practice exams are also meticulously updated yearly, aligning perfectly with the exam's composition and scope, providing students with an authentic and reliable preparation experience. By enlisting a Manhattan Review private tutor's guidance, students can tailor their lesson plans to align seamlessly with their strengths and weaknesses. Moreover, should they opt for in-person sessions, they are bestowed with the privilege of selecting a mutually agreeable location within the Athens vicinity to conduct their sessions.
ESL students residing in Athens are fortunate to have discovered the exceptional guidance offered by Manhattan Review in their journey of preparing for the esteemed TOEFL exam. As a result, these diligent learners have forged a profound mastery of the English language, thereby reaping benefits during the actual TOEFL examination and in diverse settings that demand fluency in English. The invaluable guidance and support provided by Manhattan Review have empowered countless students to leverage their enhanced TOEFL scores and refined English language proficiency to gain acceptance into esteemed institutions both within and beyond the Athens vicinity. Notable examples include the University of California, Athens, and prestigious universities like Harvard, Yale, Stanford, UCLA, Penn State, University of Chicago, New York University, and Massachusetts Institute of Technology. Additionally, students have successfully harnessed their improved English language abilities to augment their professional prospects. Call or email one of Manhattan Review's academic advisors today to discover your TOEFL prep options.

The accent reduction section is very effective.
- Nan (This student took our Columbia Business School Communication and Culture boot camp.)
Athens
Primary Course Venue:

Hilton Athens Hotel
46 Vassilissis Sofias Avenue
Athens 11528, Greece

NOTE: We do NOT typically have staff at the venue, so email us before visiting the venue.
Meet an Athens TOEFL Tutor: Sofia Y.
Sofia, with her linguistic prowess and extensive experience in language instruction, has successfully aided numerous students in mastering the English language. She has played a pivotal role in guiding her students through the intricate preparations required for standardized exams like the TOEFL and IELTS in collaboration with Manhattan Review. Furthermore, her remarkable fluency in three languages has enabled her to impart comprehensive knowledge to those aspiring to excel in the subject matter encompassed within the TOEFL.
Sofia's exceptional study techniques have proven invaluable in facilitating the acquisition of TOEFL material for a diverse range of ESL learners. Moreover, her guidance has instilled a newfound sense of assurance in her students, empowering them to wield the English language proficiently in their everyday lives. During her leisure hours, Sofia indulges in meandering through the enchanting alleys of Plaka, adorned with splendid neoclassical edifices, enabling her to immerse herself in the ambiance of ancient Athenian existence intimately.