TOEFL Prep Courses in Arlington (Texas)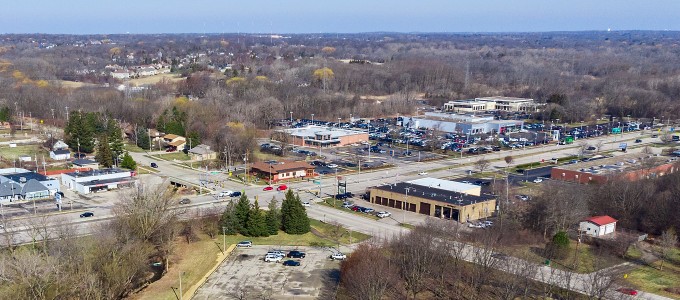 The Test of English as a Foreign Language, or TOEFL, is an intimidating exam to prepare oneself for. The English language is already difficult to learn on top of the pressures of having to demonstrate one's capabilities in a testing environment. ESL students in the Arlington area who are looking to help themselves with their preparation for the TOEFL exam should take advantage of the test prep services offered by Manhattan Review. Manhattan Review has been helping students study for standardized tests since 1999, and we are the best option for students in the Arlington area who are looking to prepare themselves for the TOEFL exam. Manhattan Review can offer students a variety of options that include group courses, private tutoring, and practice exams. They can be taken individually or in combination with one another, and our study methods and practice exams are kept up to date to reflect the current formatting and content of the TOEFL exam to ensure that students are preparing for relevant study material in order to give them the highest score we can.
Students who need assistance with their TOEFL exam preparation can take advantage of the unique benefits that Manhattan Review can offer to the students who are looking to prepare themselves for the exam. Manhattan Review's instructors can offer their group courses or private tutoring options either online or in-person depending on the needs and preferences of the student. We also keep our practice tests updated to reflect the current formatting and content of the exam. Students who are torn between whether they should take the TOEFL and the IELTS, assuming they have done the research as to which exam is more likely to be accepted by their choice of university, can utilize these exams to help themselves decide which one suits their skill set more. With the TOEFL being more American and academically focused, while the IELTS is generally more British and conversational, either exam's study process can be helpful in teaching you English, but the decision as to which one to take is up to the student.
Students who have taken advantage of the TOEFL preparation options offered by Manhattan Review have noticed many benefits. Students have generally gained a stronger command of the English language thanks to the skills of our instructors helping them to understand the nuances of English and how to apply them to the TOEFL exam. This has led to higher scores on the exam. Students have been able to use these higher scores to get into highly ranked universities that accept the TOEFL, including schools in the Arlington area such as University of Texas in Arlington. Schools outside of Arlington such as Harvard, Stanford, Northwestern, UCLA, New York University, University of Vermont, and many other schools have also taken Manhattan Review students who have taken advantage of our TOEFL preparation. Students have also managed to translate their work with Manhattan Review and subsequent academic success into careers across the world with various successful businesses, including several positions that require bilingual employees. Call or email one of Manhattan Review's academic program advisors to learn more.

The accent reduction section is very effective.
- Nan (This student took our Columbia Business School Communication and Culture boot camp.)
Arlington
Primary Course Venue:

Manhattan Review Prep
Sheraton Arlington
1500 Convention Center Dr
Arlington, TX 76011

Phone: (212) 316-2000

NOTE: We do NOT typically have staff at the venue, so email us before visiting the venue.
Meet an Arlington TOEFL Tutor: Leo C.
Leo C. is a tutor in the Arlington area who grew up in Dallas in an ESL family that spoke multiple languages. He took up TOEFL and IELTS tutoring after attending graduate school and having a strong performance on the exam in his own right. His experience with learning multiple languages growing up has helped him with teaching students the nuances of the TOEFL and IELTS exams.
Leo received a Master's degree in education from Dartmouth and has used it to work as a full-time language educator, helping ESL students prepare for the TOEFL and IELTS in addition to helping them generally learn English, and helping English speakers learn other languages such as Spanish or French. When he is not learning new languages, Leo likes to read books in their original language.