IELTS Prep Courses in Arlington (Texas)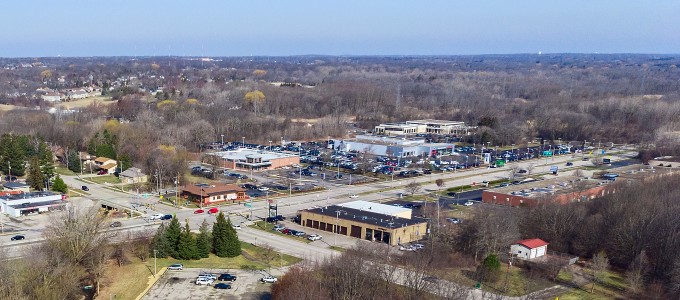 Students in the Arlington area who are looking to take the International English Language Testing System, or IELTS, should look to Manhattan Review for assistance in their preparation for the exam. Manhattan Review has been offering IELTS exam preparation to students in the Arlington area since 1999, and our instructors are the best option for students who are looking to prepare themselves for the IELTS exam. Manhattan Review also has many years of service in helping students from around the world, several of whom are ESL speakers, and our experience in helping these students study for exams which do not take place in their native language makes us the best option for the ESL speakers in Arlington who need assistance with their IELTS exam studying. Manhattan Review also offers potential students a wide variety of study options that can be taken on their own or in combination with each other to help maximize your scoring potential on the exam.
Manhattan Review can offer students looking to prepare themselves for the IELTS exam the options of group courses, private tutoring, and practice exams that can be taken on their own or in combination with one another. Our group courses and private tutoring options are available in both in-person and online options depending on the preferences of the student, and students who work with a private tutor in-person can work with them at a mutually agreed upon location that benefits both parties. We also offer a customizable learning plan that can be applied to your strengths and weaknesses as necessary if you utilize our private tutors. Our instructors are kept up to date with the IELTS exam, and many have taken it for themselves and scored highly. We also keep our practice exams up to date so they reflect the formatting and content of the most recent incarnation of the IELTS exam, ensuring that our students will have a variety of ways to prepare themselves properly for the day of the test.
Students who have utilized Manhattan Review to prepare themselves for the IELTS exam have been able to boost their comprehension of the English language, a life skill that is both practical in real life and has allowed students to get the higher score on the IELTS exam that they wanted to begin with. Students have managed to use this high score on the IELTS to get into highly ranked universities such as Harvard, Oxford, Cambridge, William and Mary, Yale, Stanford, Brown, Emory, and many other schools which take the IELTS exam. Students have also attended schools in the Arlington/Texas area such as University of Texas at Arlington and Rice University. Manhattan Review students have also managed to launch careers at highly successful companies as a result of their stronger command of the English language, including Microsoft, Apple, JP Morgan and Chase, General Motors, and many other companies around the world. Talk to one of Manhattan Review's academic program advisors today via phone or email to learn more.
Arlington
Primary Course Venue:

Manhattan Review Prep
Sheraton Arlington
1500 Convention Center Dr
Arlington, TX 76011

Phone: (212) 316-2000

NOTE: We do NOT typically have staff at the venue, so email us before visiting the venue.
Meet an Arlington IELTS Tutor: Gabriel M.
Gabriel M. grew up in the New York City area in a family that spoke multiple languages, and then attended Oxford University. He had to take the IELTS exam to get in and got a high score on it, which encouraged him to use his skills in taking the test to help others in their preparations for it. He moved to Arlington after many years traveling for work.
Gabriel is also familiar with other exams such as the TOEFL, GMAT, and GRE and has helped many students with their preparation for those exams with Manhattan Review as both a private tutor and group course instructor. His experience with learning new languages causes him to emphasize the importance of reading the wording of a question and knowing the rules of a formula properly. In his spare time, Gabriel likes to play hockey.