TOEFL Prep Courses in Antwerp (Belgium)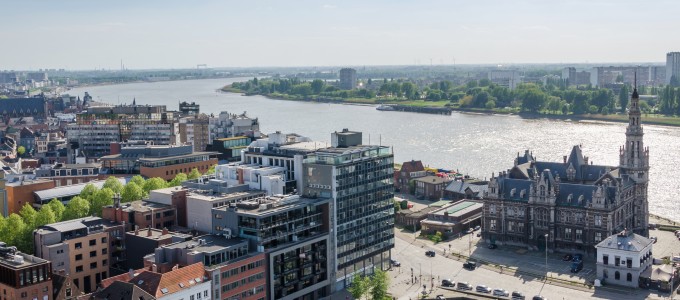 Individuals who are non-native English speakers currently pursuing their education in the Antwerp region may find it imperative to undertake the prestigious Test of English as a Foreign Language, commonly known as TOEFL. The examination is widely employed to aid students in enhancing their proficiency in the English language, ultimately enabling them to achieve their academic and professional aspirations. With a legacy spanning over two decades, Manhattan Review has steadfastly supported students in their TOEFL exam journey since 1999. Our team of Antwerp instructors boasts extensive expertise in guiding ESL students in the region, ensuring they receive the highest quality of assistance. Manhattan Review provides a range of refined and practical techniques to bolster your TOEFL preparation. Students can avail themselves of group courses, private tutoring, practice exams, or a harmonious blend of all three to fortify their comprehension of the English language and elevate their performance to unprecedented heights on crucial test days. Manhattan Review's array of study options is accompanied by a plethora of supplementary advantages, rendering them the optimal choice for students seeking guidance and support in their TOEFL preparation.
Manhattan Review presents a refined selection of instructor-based options tailored to our esteemed students' needs and preferences. With the flexibility to choose between our group courses and private tutoring sessions, we offer both in-person and online platforms, ensuring a seamless and personalized learning experience. Students who opt for the guidance of a personal tutor have the exquisite opportunity to convene with their esteemed mentor at a mutually advantageous and conveniently situated venue in the enchanting city of Antwerp. Manhattan Review diligently maintains and updates its practice tests yearly to precisely mirror the current format and content of the TOEFL exam. This meticulous attention to detail ensures that our practice tests are the most contemporary and reliable resource for students seeking to familiarize themselves with the challenges they may face on the TOEFL. The informed tutors at Manhattan Review have the remarkable ability to accommodate their students' demanding schedules and maintain unparalleled expertise in the exam's subject matter. Furthermore, they tailor their lesson plans according to each student's specific needs, enabling them to deliver exceptional performance on the crucial examination day, leveraging their inherent capabilities and addressing any liabilities.
The utilization of Manhattan Review's study options has proven to be highly beneficial for students, enabling them to attain a superior score on the TOEFL exam and acquire an enduring aptitude in the English language. This invaluable skill has greatly enriched their lives within and beyond academia. Through their exceptional TOEFL scores, students have successfully leveraged their language proficiency to gain admission into prestigious colleges within and beyond Edinburgh. Moreover, they have secured lucrative positions at esteemed Fortune 500 organizations that demand a profound command of the English language. Manhattan Review students have gained admission to leading educational institutions spanning from prestigious Antwerp-area colleges like Universiteit Antwerpen, to renowned universities worldwide such as Harvard, Oxford, Cambridge, New York University, Columbia, and University of Klagenfurt, among numerous others. Notably, Manhattan Review alums have also secured positions with distinguished organizations, including Ackermans & van Haaren, Katoen Natie, Godiva Chocolatier, and Volvo Car Gent, to name just a few. Call or email one of Manhattan Review's academic advisors today to discover your TOEFL prep options.

Great Course! The structure and framework for negotiating will be helpful going forward.
- Greg (This student took our Negotiation and Decision Making Seminar.)
Antwerp
Primary Course Venue:

Hilton Antwerp Hotel
Groenplaats 32
Antwerp 2000, Belgium

NOTE: We do NOT typically have staff at the venue, so email us before visiting the venue.
Meet an Antwerp TOEFL Tutor: Christine T.
For several years, Christine has provided exceptional tutoring services to students in the Antwerp area, specializing in the TOEFL and IELTS standardized tests. In addition to her impressive teaching experience in English and German, she possesses a profound understanding of both languages and a unique ability to impart this knowledge to others effectively. This invaluable expertise renders her the perfect choice for ambitious individuals in Antwerp who aspire to embark on a journey of mastering a new language.
Christine possesses a remarkable skill in speaking and imparting her knowledge of several languages, including Gaelic. Her teaching approach is skillfully tailored to her student's needs, as she begins by highlighting the shared words and grammar principles between languages, gradually transitioning to the unique aspects. Beyond her linguistic endeavors, Christine indulges in an afternoon ritual of savoring the blissful exploration of the FoMu photo museum, enhancing her well-rounded intellectual pursuits.