IELTS Prep Courses in Antwerp (Belgium)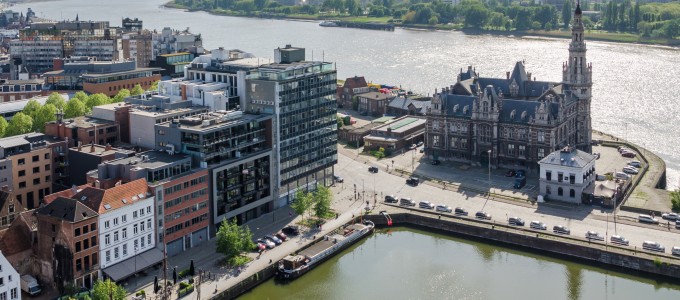 The IELTS, widely recognized as the International English Language Testing System, holds significant appeal for aspiring university students who are non-native English speakers. This reputable standardized test is a remarkable opportunity for them to refine their linguistic abilities in English while effectively showcasing their aptitude to academic institutions. This process can be daunting for students needing more confidence in their English language proficiency. Consequently, many students may need guidance or support to ensure optimal performance on the test day. Manhattan Review presents the pinnacle of standardized test readiness for students searching for the most exceptional IELTS preparation in the Antwerp vicinity, offering an array of unparalleled options. Manhattan Review has been diligently assisting students in their IELTS preparation journey for over two decades. Our organization provides extensive study options meticulously curated into convenient packages, allowing students to welcome various practical learning methods. Manhattan Review offers students many options, allowing them to tailor their learning experience to their unique preferences and goals. Whether they prefer the camaraderie of group courses, the personalized attention of private tutoring, or the comprehensive preparation provided by practice exams, our students can seamlessly combine these resources to create the ideal path toward their desired academic achievements.
Students who opt for Manhattan Review as their guide through the IELTS preparation journey are privileged to access an extensive array of advantages that will significantly assist them in their quest to master the English language and excel in the examination. Manhattan Review offers a range of options for students to access our group courses and private tutoring services. Whether in the comfort of their own space or person, we provide flexibility to accommodate individual preferences. Additionally, our private tutors are willing to meet with their students at an agreed-upon location within the Antwerp area, ensuring practicality and personalized attention. Each year, Manhattan Review diligently updates its practice exams and study curriculums to align perfectly with the latest structure and scope of the exam. By enlisting the guidance of our highly skilled private tutors, students gain the invaluable opportunity to personalize their curriculum according to their unique requirements. This tailored approach ensures a comprehensive exploration of their capabilities and liabilities, ultimately optimizing their performance on the day of the IELTS test.
Through their collaboration with Manhattan Review in the IELTS exam preparation journey, students have cultivated an enhanced command of the English language, which has proven invaluable during the examination and, in various circumstances necessitating a profound comprehension of English. Students who have honed their mastery of the English language through their association with Manhattan Review have successfully gained admission to esteemed educational institutions within and beyond the Antwerp region. Notably, these institutions include Universiteit Antwerpen, as well as renowned universities like Harvard, University of California Berkeley, Stanford, Princeton, Columbia, New York University, Paris Dauphine University, Dartmouth College, ETH Zurich, Oxford, Cambridge, Massachusetts Institute of Technology, University of Essex, and countless others. The refined English language proficiency acquired by students who have collaborated with Manhattan Review has proven instrumental in securing lucrative employment opportunities at international corporations. Call or email one of Manhattan Review's academic advisors today to discover your IELTS prep options.
Antwerp
Primary Course Venue:

Hilton Antwerp Hotel
Groenplaats 32
Antwerp 2000, Belgium

NOTE: We do NOT typically have staff at the venue, so email us before visiting the venue.
Meet an Antwerp IELTS Tutor: Philippe L.
Philippe honed his expertise in assisting ESL students with standardized tests in the Antwerp region. Equipped with a comprehensive educational background from the esteemed University of Rome Tor Vergata and further bolstered by a remarkable work opportunity in the United Kingdom, he has graciously extended his support to students within and beyond the local vicinity. Presently associated with Manhattan Review, Philippe ensures that his students are furnished with the necessary tools to conquer English language examinations such as the TOEFL and IELTS.
Philippe employs immersive and flexible techniques to facilitate students in acquiring proficiency in the English language for exams like TOEFL and IELTS. By fostering a comprehensive understanding of the subject matter, he ensures their ability to excel on the examination day. During his leisure hours, he indulges in the harmonious melodies of the piano and finds solace in exploring the stately Museum of Contemporary Art.