TOEFL Prep Courses in Anaheim (California)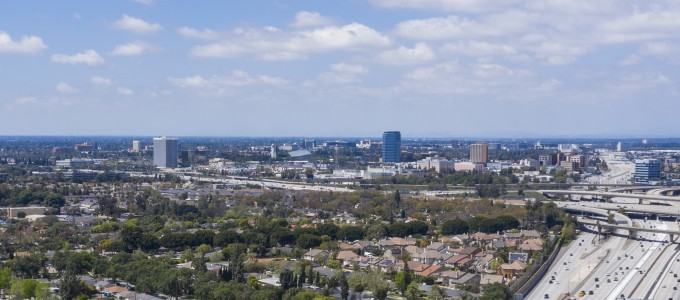 For a growing number of non native English speakers, the Test of English as a Foreign Language, or TOEFL, is a critical test that they must take as part of the application process for many colleges and universities; medical licensing and certification; and residential and work visas. Designed to test for English proficiency, the TOEFL can serve as a barrier for the non native English speakers that are required to take the test should they lack adequate test preparation. Manhattan Review can help. With Manhattan Review's industry-leading TOEFL test prep courses, you can reach your TOEFL testing goals and much more.
For over 15 years, Manhattan Review has been specializing in providing industry-leading test prep consultant services to non native English speakers, like you, all around the world. To accomplish this, Manhattan Review offers a state-of-the-art program that gives our participants, whether they are preparing to take the TOEFL for academic, professional, or personal reasons, the opportunity to fully customize their own learning plan. This means that for the individuals who are more accustomed to learning on their own, or perhaps even prefer to learn that way, they don't have to sit in a traditional classroom as part of their TOEFL test prep program. They can simply login to our online portal and access our library of interactive online courses at their availability. However, our biggest attraction is the one-on-one sessions with our elite private tutors. Favored by our participants who desire a more hands-on learning approach with real-time feedback, this more traditional approach is more effective for those individuals who not only have the time to come onsite to meet with our instructors, but actually prefer to do so. Even further, every participant is given access to our online database of supplemental learning materials such as our TOEFL practice tests to help them adequately prepare for test day.
No other test prep consultant service in Anaheim will take the necessary time to help non native English speakers master the English language like Manhattan Review. As a result, Manhattan Review has become the number one trusted source for the development of local talent. Specifically, all of the top colleges and universities in the area including Anaheim University, Southern California Institute of Technology (SCIT), Bristol University, and North Orange County Community College District have all endorsed Manhattan Review TOEFL test prep participants over the years. Similarly, all the major employers in Anaheim have done the same by showing preference for applicants with an affiliation with Manhattan Review over all other applicants. Join the growing number of non native English speakers who have mastered the English language and the TOEFL with the help of Manhattan Review's TOEFL test prep consultant services in Anaheim. State-of-the-art courses and elite private tutors await your call.

The instructor is patient in his explanation, and he knows the topics really well.
- Chew (This student took our Columbia Business School Communication and Culture boot camp.)
Anaheim
Primary Course Venue:

Manhattan Review GMAT GRE LSAT Prep
Anaheim Teaching Center at the Marriott
700 West Convention Way
Anaheim, CA 92802

Phone: (714) 333-1403

NOTE: We do NOT typically have staff at the venue, so email us before visiting the venue.
Meet an Anaheim TOEFL Tutor: Alessandra D.
As the child of immigrants to America, Alessandra is self-taught in a lot of ways. She also had to learn how to teach others, starting with her parents who also had to learn how speak English as did she. With perseverance and hard work, Alessandra not only learned to master the English language, but also began to excel academically, which helped her to attend a local prestigious university on a full scholarship. She also was an excellent standardized test-taker, scoring in the 99th percentile on both the SAT and TOEFL. Alessandra learned many skills that helped to become the successful professional she is today, working as a respected healthcare administrator for one of the top medical centers in Anaheim. Not long after her most recent promotion, Alessandra decided to venture out professionally in an attempt to help more up and coming professionals to reach their goals, especially those individuals that are non native English speakers like her.
Since joining our team of non native English speakers, Alessandra has been instrumental in helping us to achieve our goal of delivering industry-leading TOEFL test prep consultant services to non native English speakers. Our participants love to work with Alessandra not only because they appreciate all they can benefit from her, both academically and professionally, but they also appreciate the extended effort that she gives to ensure that they meet their testing goals. Long sessions, weekend meet-ups, and phone calls are all just part of the job as far as Alessandra is concerned when it comes to being the best private tutor she can be to her students. For these reasons and many more, Manhattan Review is proud to have Alessandra on our team of instructors.