TOEFL Prep Courses in Abu Dhabi (United Arab Emirates)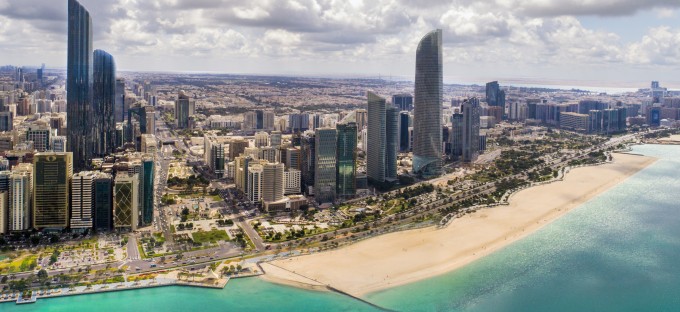 ESL students who are looking to demonstrate their capabilities in the English language to various educational institutions will likely wind up taking the Test of English as a Foreign Language, or TOEFL, for the purposes of improving their English language skills. Students may find themselves looking for assistance on this exam since learning the English language is a difficult process that may require the guidance of a native speaker. Students in the Abu Dhabi area looking for assistance with the process of preparing for the TOEFL exam should look to Manhattan Review for the best TOEFL exam preparation options in the area. Manhattan Review has been providing students in and out of Abu Dhabi with options for preparing for the TOEFL exam since 1999, with students able to utilize study options such as group courses, private tutoring, and practice exams either individually or in combination with one another to allow for the best course of study for that student's needs.
Students who choose to work with Manhattan Review for the process of preparing for the TOEFL exam are able to utilize a wide variety of benefits to ensure that they are able to get the most out of their chosen study package. Manhattan Review offers its group courses and private tutoring either in-person or online to fit the needs of the student, with Manhattan Review's in-person private tutors being able to work with their students at any mutually convenient location in the Abu Dhabi area for the purposes of ensuring a convenient commute for both parties. Manhattan Review's private tutors can offer all of their students the ability to customize their lesson plans as necessary to ensure that the student's strengths and weaknesses will be covered in an appropriate fashion to ensure a more well-rounded performance on the day of the exam. Manhattan Review's instructors are also experienced at helping the wide variety of ESL students in the Abu Dhabi area with the process of covering the material on the TOEFL.
Students who have worked with Manhattan Review to ensure that they are able to properly prepare for the TOEFL and develop a stronger grasp of the English language for the exam have been able to develop their command of the language in a way that has benefited them on both the day of the exam and in contexts outside of the TOEFL. Students in the Abu Dhabi area have managed to use their improved English language skills to attend schools that take the TOEFL such as Harvard, Yale, Stanford, Columbia, Emory, Brown, Kenyon, New York University, UCLA, Penn State, University of Chicago, Oxford, Cambridge, and many more. Students have also used their improved command of the English language and academic backgrounds at these schools to help them with the process of earning a career at companies such as Walmart, Apple, Verizon, Bank of America, and many others in and out of the Abu Dhabi area. Call or email an academic program advisor to learn more.

The accent reduction section is very effective.
- Nan (This student took our Columbia Business School Communication and Culture boot camp.)
Abu Dhabi
Primary Course Venue:

Sheraton Abu Dhabi Hotel & Resort
Corniche Road
Abu Dhabi, United Arab Emirates

NOTE: We do NOT typically have staff at the venue, so email us before visiting the venue.
Meet an Abu Dhabi TOEFL Tutor: Marcus A.
Marcus A. has been helping ESL students who are looking for preparation on exams such as the TOEFL and IELTS since his time in college, where he assisted a wide variety of students with learning the English language while also studying English at UCLA. He later returned to his hometown of Abu Dhabi and proceeded to continue helping students with standardized test prep.
Marcus' methods for helping his students with the process of learning the material that is covered on the TOEFL exam involve immersing students in the language, so they are able to attain the information as they go along and develop familiarity that way. When he is not helping students to learn the English language for standardized tests, he likes to read philosophy.