TOEFL Prep Courses in Oklahoma City (Oklahoma)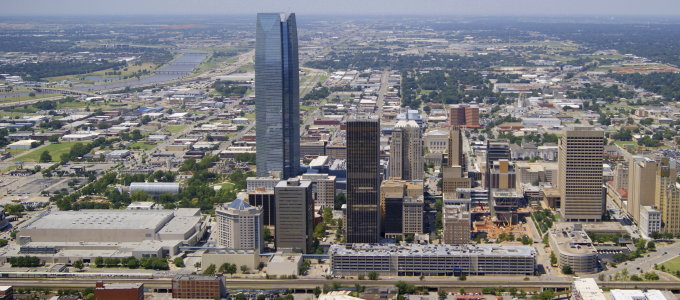 As a necessary requirement for non native English speaking students applying to local colleges and universities, medical professionals applying for licensing or certification, or immigrants applying for residential or work visas, the Test of English as a Foreign Language, or TOEFL, is a highly regarded standardized test used around the world, including right here in Oklahoma City. The TOEFL plays an integral role in shaping the life paths of many individuals, academically and professionally. As a result, the individuals that take the TOEFL often find it challenging to not only prepare for such a test on their own, but also earn a desirable score in order to achieve their independent goals. The professional TOEFL test prep services offered by Manhattan Review are guaranteed to help you reach your highest possible score the first time.
For over 15 years, Manhattan Review has been at the forefront of TOEFL test prep services, helping to prepare non native English speakers, like you, for the TOEFL. Through a unique program that is fully customizable, participants are able to create their own learning plan in an effort to maximize their learning potential. This means that they get to select among many interactive online courses as well as individual private tutoring sessions with one of our elite professional tutors, whom we have handpicked from all over the Greater Oklahoma City Area. In addition, each participant is given access to a numerous other tools and resources such as our TOEFL practice tests, which are designed to give our participants an advantage of familiarity with the TOEFL on test day. No other test prep service prepares individuals for the TOEFL like Manhattan Review.
All of the top colleges and universities in Oklahoma City and the surrounding area agree that Manhattan Review is like no other test prep service, as they have all proudly accepted our past participants over applicants year after year. Specifically, Oklahoma City University, University of Central Oklahoma, Oklahoma Christian University, Oklahoma City Community College, Rose State College, Oklahoma State University, Langston University, and Southern Nazarene University regard our past participants as some of the best and brightest that Oklahoma City has to offer. The same is true for the top employers in the area as well, from the State of Oklahoma to the Mike Monroney Aeronautical Center to AT&T to Farmers Insurance Company, they all continue to support our program via hiring our past participants upon their completion of our TOEFL prep course program. That should be something to look forward to for every one our participants as they pursue their individual goals in Oklahoma City.

The lessons are well-structured. The presentation session is very helpful. The instructor is very friendly and responsive to students' questions.
- Sanido (This student took our Columbia Business School Communication and Culture boot camp.)
Oklahoma City
Primary Course Venue:

Manhattan Review GMAT GRE LSAT Prep
Oklahoma City Teaching Center at the Sheraton
One North Broadway
Oklahoma City, OK 73102

Phone: (405) 708-5525

NOTE: We do NOT typically have staff at the venue, so email us before visiting the venue.
Meet an Oklahoma City TOEFL Tutor: Benton
As one of the top most successful students to ever graduate from the University of Central Oklahoma, Benton has made quite a name for himself in his hometown. What his students at Manhattan Review are always interested to learn about is the fact that his rise to success wasn't indeed paved by lucky breaks or any other happenstance. Rather, Benton earned his success every step of the way, through hard work and perseverance. Benton also proudly shares his academic trials and tribulations, including the fact that he took the SAT two times before earning his desired score. Benton will tell his students that things did not come easy to him with respect to academics, and that he just had to work harder to achieve his academic goals in order to get on the path to success that he ultimately wanted for himself.
Since becoming a member of our elite team of private SAT tutors, Benton has played both a necessary and critical role in helping to develop our students in Oklahoma City. Being known around the world for providing prospective college students with the requisite knowledge and skills to not only reach their testing goals, but also build a foundation that will lend to academic and professional success thereafter, Benton was attracted to working with Manhattan Review. Benton, like so many of our other private tutors, wanted to contribute to the development of future talent in Oklahoma City, which is exactly what he does every week. Our students love to work with Benton because he has so much to offer by way of professional experience, currently serving as chief operating officer for one of the most widely recognized food service chains in the country, and his ability to overcome the many academic obstacles that he did on his path to success. Our students see themselves in Benton, and that is how he is able to make such a tremendous impact on every student that he works with.